Books make a difference – and you can help kids in need
Read about this over at Melicious's Blog: The Clothes Make the Girl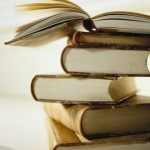 Not only am I a big proponent of helping and giving back, I also work in the education field – so reading/books=right up my alley.
Books Make a Difference. BlogHer and BookRenter are donating 1000 books to kids in need, and all you have to do to help is post a comment on this blog.
See how easy it to help others!?