Friday means Rest Day! I appreciate this day so much – get a few extra Zzzz's, get up and don't have to rush with the kids, and let my body rest. Makes me very happy – I am planning on getting up early to go for a run before the heat of the day comes tomorrow AM.
Summer is here and that means getting in bathing suits. For women, it means getting rid of unwanted hair so you can look good in your suit. Here are some suggested products to help you …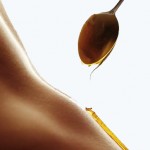 Guide To The Best Hair Removal Products

Some women get a little off schedule when it comes to hair removal during the winter months. But with summer on the horizon—along with shorts, skirts, spaghetti straps, and swimwear—now's a great time to get back on track. Whether you like traditional blades, look to electronic aids, or yank it out by the roots, we found the best at-home hair removal solutions to get you beach ready in no time.