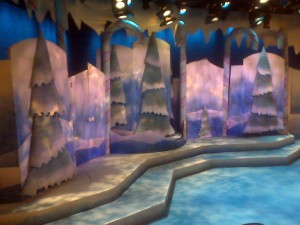 During our week of staycation/Thanksgiving, I wanted the kids to get out and do stuff. Today we went to Adventure Theater at Glen Echo Park in Maryland to see Rudolph the Red-Nosed Reindeer.  The play was an hour and was so cute — perfect for the family. Glen Echo Park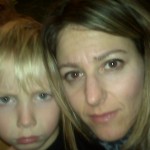 looks like a great place to take the kids for a day exploring too — so I will definitely head back there when it gets warmer.
After the late afternoon play, we headed over to eat in Bethesda. When Scott and I first moved to the area in 1996, we used to meet my sister for dinner around St Elmo St. We ate at Haandi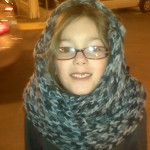 Indian on Fremont on this trip and it was delish! It is cold here tonite too —  Yes, I know I have now gone 3 days without sticking to my Paleo eating — and trust me I do recognize the difference in my mood and physical state — and not for the better — so I am not abandoning it, but living it loosely just for this past weekend.  I will be back to my regular routine on Monday and back with my focus on eating properly. Should be interesting to see how these past few days will affect the scale.
Last night Scott and I met up with my friend Cheryl who was in town from Florida. We met at Clyde's Willow Creek and I had 2 Caramel Apple Martinis. Anyone who knows me knows I am not a drinker — I rarely drink and it's no suprrise that those drinks hit me like a ton of bricks. I don't know how people do that regularly, I hate the way I feel the next morning.
Tomorrow, I will hit the road and go for a run. I feel the need to work off some of this gluttony.