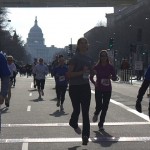 Not sure what's going on with me but I kept waking up last nite with achey joints — especially my wrists. Not sure what that is all about – when I woke up for good this AM, it didn't seam to be an issue.
Todays workout was in honor of —

Narcotics Detective and Special Assignment Unit Operator Carlos Ledesma, 34, of the Chandler Police Department, Chandler, Arizona, was shot and killed by drug dealers on July 28, 2010, during an undercover operation in Phoenix, Arizona. He is survived by his wife Sherry and sons Luciano and Elijo.
warmup
sprints
backpeddles
side shuffle
skips
skill
med ball cleans
wod
20 AMRAP
5 hspu
10 ring 2 toes
15 16lb med ball cleans
total = 8+