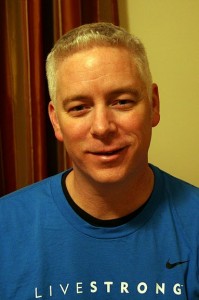 Scotty is going to be a cancer survivor model in this Cure By Design Event and I am of course going to be there to root him on. The tickets are a bit on the pricey side but it's for a great cause and should be a great time — Would love to have some friends there as well if possible…
Cure by Design is an event in which the fashion, design and retail communities join forces with the local corporate community to benefit the American Cancer Society. The focus of this special evening is a fashion show that spotlights designer fashions and, more importantly, the cancer survivors who model them. These survivor models are living proof of the strides we are making in the fight against cancer, and their vibrant smiles portray a message of hope for the cure.
The money raised at Cure by Design enables the American Cancer Society to fund cutting-edge research, early detection and prevention education, advocacy efforts, and life-affirming patient services. By supporting Cure by Design, you are partnering with the American Cancer Society to help cancer patients in your community.
Please join us for a fabulous fashion show, elegant reception, and exciting live and silent auctions, as we celebrate survivorship and fashion!
Please join us as we celebrate survivorship and fashion!
Tickets on sale until June 16, 2011 (or until the show is sold out).
Fashion Show and Reception
$200 per person
Fair Market Value of $75; $75 of your purchase is a tax-deductible donation.
Reserved section of 10 for the Fashion Show and admission to the Reception
$2,000 for section of 10 attendees
Cure by Design
June 18, 2011
Grand Hyatt Washington @ Washington Center
6:00 PM-9:00 PM
6:00 PM Registration
7:00 PM Cocktail Reception/Silent Auction begins
Sponsored by The George Washington Cancer Institute
8:00 PM  Survivor Fashion Show / Live Auction
9:00 PM Survivor Toast