Fran WOD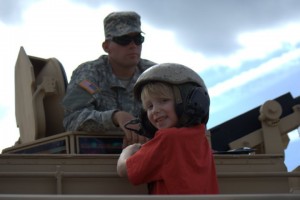 It was a super busy weekend — Half the family went to the Joint Services Air Show and Hannah and I went to the Reston Arts Fair — and then we had laser tag parties, CrossFit, CrossFit Kids — laundry, cleaning, errands — no down time at all this weekend.
I'm going to share some of the air show pics from the Joint Services Air Show over the next few days — perfect weather for it!
For some reason I slept horribly last night – the combo of the rain storm and knowing what tomorrow's workout was –well who knows why but it made for a rough wake up. But up I did — headed downstairs, added some new tunes to my playlist and off I went. I was a bit worried when I got there and it was only me and Coach Nick. I don't mind getting some 1:1 coaching but there are certain WODs that I just don't want to do solo with a coach focusing in on me.  Right at 6 on the dot – Anna and Monica showed up! Yay for them.
Monica actually told me last night that she was coming so if she hadn't shown up — I would have gotten after her! And Anna – I'm proud of her. She just had a baby maybe 7 weeks ago, has not worked out in over a year and came on Saturday and again today -even though she was super sore.  Showing up is harder than most workouts, so no matter the fitness level, those that walk through the door are heck of a way farther along than 90% of the population out there.
She told me how sore she was from her first workout back on Saturday. I remember when I first started and in fact, I can look back because of blogging to those first few weeks during the Summer of 2008. I don't think I could describe the pain adequately to anyone that asked. So when she was telling me about it – I suggested to her to try to remember that feeling — because it may help to ensure she never goes back. I can not even imagine feeling like that again, nor do I want to.
Warmup
30 Double Unders
20 Squats
20 Ab mat sit ups
20 push ups
bear crawl
Skill
Thrusters
Pull ups
WOD
'Fran'
21,15,9
65# Thrusters
Pull ups (blue band)
time: 8:06
This is actually 1m+ more time to complete this Fran WOD than last time I did it in February — however, I used the green band to help with my pull ups the first time and the blue band this time. The Blue band means improvement and gives you less help to do pull ups. I'm ok with that — improvement and growth is what I am after. I also started to do some massive shaking after round 1 — like my body was finally waking up and saying Holy Cow Lady – what are you doing to me?