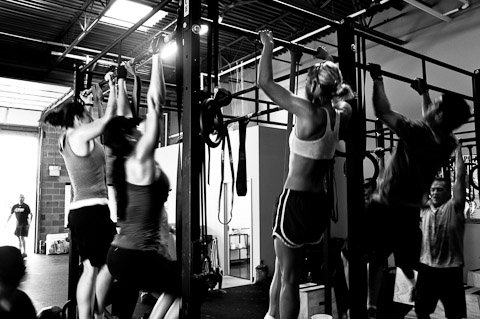 This morning – sore & tired, I still headed into CrossFit. Today is gymnastics day and I love those days!
Warmup
50 DUs
—-
10 Pass Thrus
10 OH Squats
10 Good Mornings
10 Trunk Extensions
10 Cherry Pickers
Wrist mobility
Skill
Hand stands
Hand Stands on the Parralettes (where I promptly landed wrong and whacked my shins! Ouch.)
WOD
15,12,9
80# Front Squat
Parralette Shoot Thrus
time: 7:29
Yeah, I'm tired. Front squats seemed extra hard today.