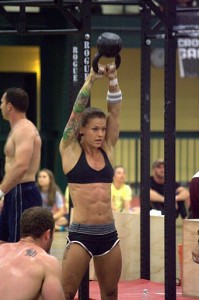 Hello Monday! It was a super busy weekend and I fear that all of June will be this way. It's good and bad — there's a ton of events and details to coordinate for the family. I think I need my own Mom/Wife to get it all done.
Warmup
25 DUs
–2x
10 Squats
10 Push Ups
10 Pass Thrus
Skill
False Grip
AMRAP 15 min
10 Wall Ball (16/14)
8 Ring Dips
6 Pull Ups
total: 7
I started with a 16lb Dynamax ball bc there were no lower weighted ones available for me. After round 2, someone gave me the 14#, which was the prescribed weight. And for my ring dips, I started with no band but finished using a blue band to support me while I dipped. Just Dip baby, dip!
I still can't get the Regional CrossFit games out of my head. Those athletes were so inspiring to me., I think the average age of the finalists was late 20's with no kids — so definitely not my demographic, but seeing how cut they are and how much work went in to get there –that's the definition of awesome! And what's cool to me is that I do those same exact workouts  — anyone can so you can be totally relate to what they are going through and be your own champion. Seeing those ladies lift 65lbs Overhead — I do that too! Me, a 40 year old kick ass lady. I think that's what makes it even cooler — it's not unattainable for anyone.