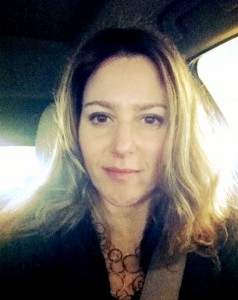 It's a great day isn't it? It's Friday, many of us have Monday off — the weather in Northern VA isn't too shabby. Life is pretty good right now, right this second, day. What are you doing to kick off your day? It's the 13th of January and for many of us, we vow to make changes but never really sit down and think through the 'HOW' of making the changes. Nothing comes easy or free — weight loss, good spirits, fitness are no different.
I don't really share any in depth info about my husband Scotty very much on this blog. Partly because this is my journey and while he is definitely an influencer of it in more ways than I can count, it's my story to tell. Also, he's more private about stuff than I am — obviously. He doesn't live his life like an open book. This may surprise you, but I don't either.  My book is certainly more open than most, but there are some things that I choose to keep private.
This blog highlights one aspect of my life –my personal passion. You can call it an obsession but I find that with that word brings certain pre-conceived negative ideas.  If something brings you joy, keeps you healthy, surrounds you with a great community and keeps you learning and striving to improve – it's a passion. Does I sometimes get carried away with it all — yes but I recognize that and that's what counts.
Anyway, back to my original point — Scotty. Scotty started CrossFit a few weeks ago. I could not be more proud of him, even though he comes home 'mad at me' for encouraging him to go. I will take him mad at me forever if it means he's working on getting back into shape and getting healthy.
Since his cancer treatment, it's been hard for him to get back into any sort of fitness routine. He still has some neurological issues because of the chemo and while you and I can push through them — imagine having your hands and feet hurt all the time and try to do any sort of fitness. You use your hands and feet all the time! It's no excuse though. When we finished up chemo, Dr. Marshall – our oncologist – told us "your diet matters but what is most important is getting regular fitness in.  We know, it's proven,  that regular exercise helps prevent colon cancer from returning."
Now, think about that. The Dr just said regular exercise can help prevent a re occurrence. After all he has been through, he owes it to himself to get moving. So, although there is a cancer card in the mix, he's no different than many people out there struggling to follow through on their NYE resolutions to get in shape. Look at it this way – We know – there is proof – that regular exercise can prevent so many cancers and other diseases from occurring.  You owe it to yourself to get moving!