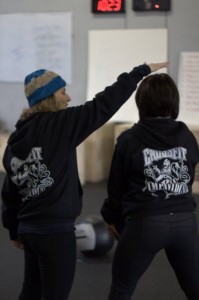 So I am done with the first Coaches prep course at CrossFit Impavidus. It was a good general course — I wish we had more time to go in depth but a lot of it will have to come with time and practice — I did learn alot.
So this is day 4 of rest and recovery –tomorrow i will resume my normal routine and schedule. I'm kinda excited but nervous that maybe it wasn't enough rest time but i miss it terribly.  Like a friend that I am used to seeing every day — what am I missing, what did they say, what did they learn.
So tomorrow — back to my posted workouts and back to the fun. Also – back to my normal routine with my job. I'm actually glad to be heading back in the office on a regular basis. I miss working with people, not having the opportunity to graze with my eating habits.  I have been way off track with that the past month — stress, lack of a regular routine all contributed to it but now it's time to get back at it.
Rise and shine people!