Small group today at our 6A because of the holiday — and it was totally my kind of WOD.
Warmup
400m jog
25ft bear crawl
x3–
wall walks
superman/hollow rock
—
25ft bear crawl
Skill
Squat Therapy
WOD
x3
10 Pull Ups
20 Push Ups
30 Sit Ups
40 Squats
time: 9:24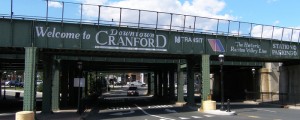 So, Whitney Houston was laid to rest this weekend in New Jersey. Most everyone knows I am a Jersey grew – raised in Northern NJ, in a town named Cranford. Kindergarten through High School – I grew up there and didn't realize what a great town it was until I left.  One hour from the shore, 1 hour from Philly, 30m from NYC – it was a prime spot to grow up. Cranford and the towns around it remind you of old town – a time way back when with the downtown commerce and old homes with large yards. When I was growing, you could walk all over the place – go exploring for hours at a time, you know — be a kid. My friends and I would go to through the woods, dip our toes in the river, go canoeing, hang out at the community pool – and not return until dinner time.
The 100+ acre Fairview cemetery was a block away from the house we first lived in when my family moved to New Jersey. The neighborhood kids would head out, trek through the woods and arrive at this huge span of land with the graves dating back to the Civil War. My sister Dee and I would spend time walking the grounds, seeing if we could find the oldest grave stones and wondering about the history of some of the people laid to rest there. We discovered stones marking both young and old souls that are now in the great unknown. We used to discuss our thoughts on what may have happened to them – as odd as that sounds, those memories are something we both hold dear.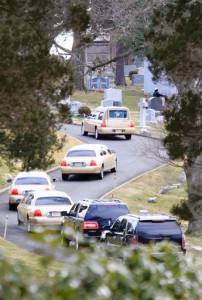 You could also go sledding down the great hill at Fairview and at night, if it was clear — you could sit atop that same hill and appreciate the beauty of the New York skyline – World Trade Towers and all.   These are memories that i have not thought of in years – until hearing that Whitney Houston will be laid to rest by her father — For Whitney Houston, A Home She Never Called Home