March is Colon Cancer Awareness Month!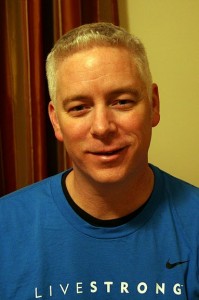 if you are at risk for colon cancer, have any of the symptoms below, or are 50+ please go get screened for Colon Cancer. If caught early, colon cancer is beatable! And more and more young people are battling this horrible disease, so it's not just a cancer for those 'old people'. Know the risks, the symptoms and don't let your guard down. We never in our craziest worst nightmares ever thought our family would have to deal with Cancer but…
Colorectal cancer first develops with few, if any, symptoms. However, if symptoms are present, they may include:
Having diarrhea or constipation
Feeling that your bowel does not empty completely
Finding blood (either bright red or very dark) in your stool
Finding your stools are narrower than usual
Frequently having gas pains or cramps, or feeling full or bloated
Losing weight with no known reason
Feeling very tired all the time
Having nausea or vomiting
These symptoms can also be associated with many other health conditions. If you have any of these symptoms, discuss them with your doctor. Only your doctor can determine why you're having these symptoms. Usually, early cancer does not cause pain. It is important not to wait to feel pain before seeing a doctor.
Also, don't forget about the Chris4Life Scope it Out 5K! Team Live Fit and Sore! will be racing! Join us or make a donation!