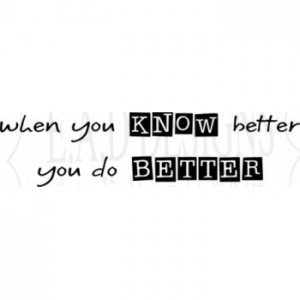 Here are 2 articles aimed at us parents! We give so much of ourselves making sure our kids have the right education, the right extra activities — how about we start with making sure they get exercise and eat healthy? Pay special attention to the 2nd article and the 4 things many of us are doing wrong when it comes to helping our kids learn to eat properly. I am guilty of those things myself — awareness is the first step in fixing it….
Proven: Kids Get Smarter Just from Doing This One Simple Thing
An extensive review of relevant research has demonstrated that the more physically active schoolchildren are, the better they do academically. 
Researchers analyzed 14 studies, ranging in size from as few as 50 participants to as many as 12,000. 
All of the studies involved children between the ages of 6 and 18.
Education For Parents: 4 Things You Are Doing Wrong
One of the advantages of being an adult is that you can make choices by yourself, to decide what is good about you an what isn't! What happens if despite of your desire to change, there is something stuck, somewhere deep inside your unconsciousness, which is resisting the positive transformation? Why is that unconscious denial? No will? Bad goals? Or maybe, truth is somewhere far away in our past, dug in our childhood?
If we realize it or not, most of our habits and the following behavior are formed in our childhood. Our unconscious is a powerful "engine", which controls our reactions, feelings and behavior! Could we influence our unconsciousness, so it could be under our control, but not vice versa?
Probably you couldn't guess what is on my mind, and because I do not want you to get bored, I will get more specific! More often than not I meet parents that decided to lead healthier life. That is a wonderful thing, but what bothers me is their approach to their children's nutrition! How often do you hear " Oh, I do not eat pizza, but I am taking one for my son!"; " I just cooked a delicious healthy dinner, but now I have to prepare some fries for my children!"; " I love eating fruits and vegetables, but my children consider them tasteless, that is why I have to prepare some cookies for a dessert!"…
Parents are those that are supposed to educate their children. When you habituate them to be good,caring and honest to treat others well, you could try harder and teach them to respect and love themselves and their own health! It is a fact, that the habits from our childhood, accompany us throughout our entire life. A change is always possible but it is a really hard thing to do!
Do you remember how hard it was for you to give up on soda or your grandmother's pumpkin pie? What about the pop corn in the cinema? Or the ice cream after the hard day at school or at work? Is that what you'd like for your kids? Do you want to condemn them to a similar future? Do you want them to feel the way you did, when you were trying to get rid of the bad habits? I doubt it!
If your child is eating junk, don't blame commercials, or "the better tasting" ice-cream, pizza or you name it. The fault is all yours! Yes, you read it right-YOURS! There are always side factors, which are making an influence, but as you could educate your child to respect people, even when there are a bunch of arrogant and bad people out there, you could also teach them to love tasty, real, nutritious, healthy food!