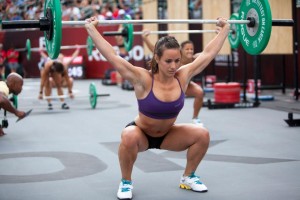 This past weekend I kind of went a little crazy and had frozen yogurt Thurs and Friday night! We were hanging with the kids and it just felt like the right thing to do — but here's where I learned a lesson.
Before I went gluten/dairy free and mostly Paleo, I had eczema on my hands. In the winter it was the worst – crusted dry skin over my knuckles and majorly dry, itchy legs. Then I went Paleo –got rid of dairy almost 100% and gluten free and it went away. No Lie. Went completely away.  Now, I have ice cream/yogurt once in a while –no big deal. I can't remember though the last time I had it 2 days in a row like that — usually its one day and then I get right back on track. Well Saturday morning I woke up, and my hands had little tiny blisters. I haven't seen them on my hands in quite some time and realized that it's part of the eczema I used to suffer from — and it's called Dyshidrosis.  And dairy sensitivity can indeed cause a flare up!  So-there you go. I had 2 days of dairy which isn't common for me and my body was like Whoa! It's amazing how your body responds to things and how it's so identifiable once you eliminate certain foods.
Today's workout —
Warmup
30 DUs
Mobility Stretching
Sanson Warmup
burgener warmup
SKill
Oly Lift – Snatch
WOD
7×1 Snatch
I did horrible in this — I need to seriously work on my snatch lift. It was so frustrating to me that i don't even want to talk about it. I know I need to practice it because it's technique that is key.