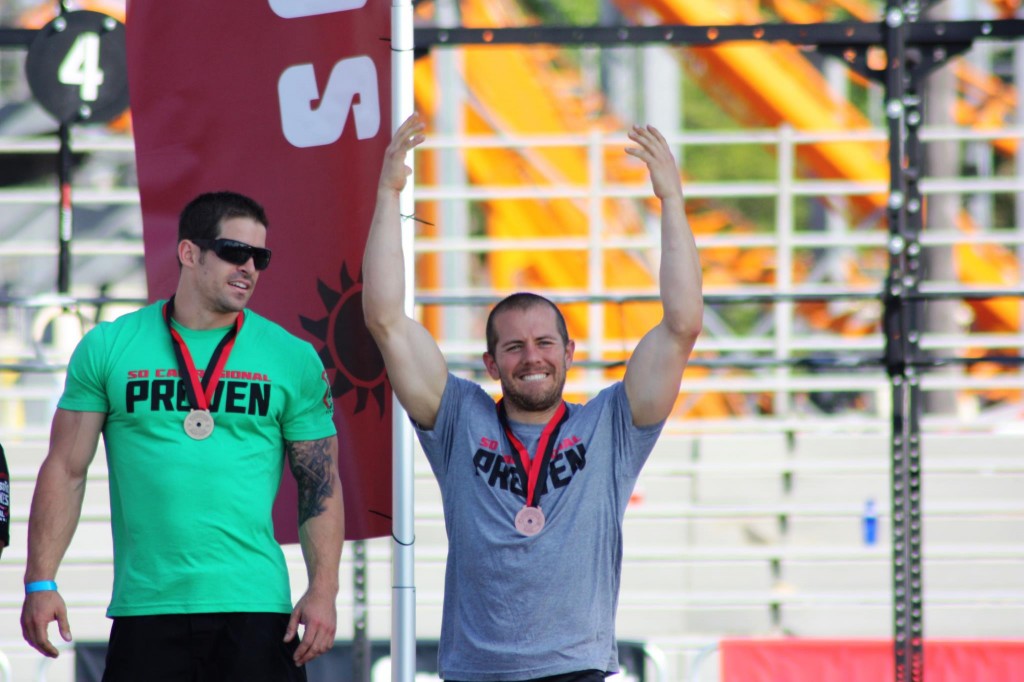 This is Jeremy Kinnick – an amazing athlete and person who just made it to the CrossFit Games for the FOURTH time! (08,09,11,12)
He has worked hard all year, upped his game, shed some weight, focused his plan and guess what? It worked —  he knew what he wanted, and is going after it with focus AND hard work. If you put in the time and energy, you can get what you want.
He really believes in helping change people's lives as well – a true coach and athlete. If you can't tell, I'm a big fan of good people who use their talents to help others.
I love his story and how he put in the work – nothing was handed to him. A former overweight dude who changed his life and now is heading to the Games (for the fourth time I may add!).
He will definitely be one to watch at the games!
Watch this Video from the CrossFit Games site: Pacing It: Jeremy Kinnick