This weekend flew by — I went to a 4 hour strength training workshop at CrossFit Impavidus on Saturday and I was smoked afterwards. I don't think I have ever lifted that much in one session before — back squat, press, and deadlift — and add in the WOD I did earlier. When I got home all I wanted to do was go to bed.  Definitely a great workshop and you can never underestimate the importance of strength training to your overall progress.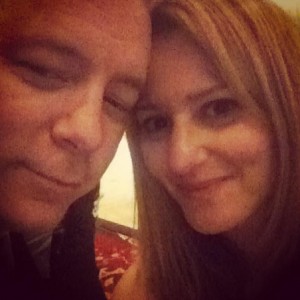 I'm so thankful that my husband supports me in being able to pursue something that brings me so much joy — my fitness stuff. It can be at times hard on him because I head off for hours at a time to workout but the fact that he knows it means so much to me is one of the reasons that he is one of the greatest guys out there.  April 2013 will be our 15th wedding anniversary and we have had ups and downs in our life together, but when you are meant to be with someone- it all works out.
We were able to go out yesterday for the day together – alone thanks to Scott's wonderful co-worker/former boss Joyce. She and her hubby Dale took our kids for the day — she loves my kids and is almost like one of their grandmas. She spoils them rotten and then sends them home at the end of the day.  Scott and I got some holiday shopping done, finally and just had a great afternoon.
Scott has such a different way of seeing things in the world than I so I really appreciate the time to bounce things off of him — some of the stuff that's going on right now with me and where I am in certain aspects of my life have been weighing heavily on me — causing an unbalance which resonates in so many other areas of my life.  When it gets really off balance – my bedroom starts to look like a bad episode of Hoarders and clutter starts to accumulate. It's one of my visual signals that I need to deal with whatever is weighing me down – i just start to accumulate a bunch of clutter around me even though I am aware I am doing it and it drives me insane.
So over the course of the next few months, I am going to do some soul searching and figure out how I am going to go after what I really want and not put up with toxic people and situations around me.  Enough is enough.    Here are some tips on how to be prepared and deal with toxic people.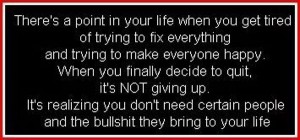 CrossFit
warmup
600m jog
bear crawl
crab walk
Toy Soldiers
lunges
DROM
Skill
WOD
Front Squat
3-3-5-5-5-1-1 165#
Tabata Push ups 
75 Total