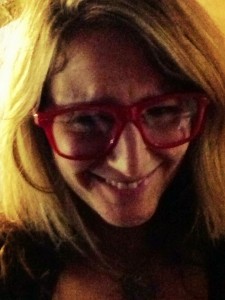 This weekend has been full of fun, friendship and holiday indulgence and boy do I feel the effects of it all.  And as hard as it is to admit, I threw up after today's workout because of all the 'fun' I had over the weekend.
But I do have to say that I have the best Gym family in the world. We all have so much stress in our lives and to be able to focus on health and fitness day in and day out with a group of people who get the bigger picture in life is something that makes it all worth it. We workout hard but we also like to let loose and have fun with a capital F!
Does your gym do the wobble together?  We do!
In all honesty, it was tough to get up this AM. I am off for the holidays but wanted to stick to my routine, so yes I did get up at 515 and yes I did workout at 6A and yes, I am glad I did although during it — not so much.
Warmup
50 single jump ropes
50 alternate single/double
25 double
2x walk around plybox on hands
mobility
Skill
WOD
18minutes
15 box jumps
12 Push Press
9 Toes to Bar
Rounds: 6