Seven days. That's how long it has taken me to even feel close to myself again after getting hit with the flu last week. I don't really remember the past week in any great detail and every time I thought I was OK and started to resume 'life', I was swiftly reminded that well, no you aren't better.
It has seriously been one of the worst holiday breaks for our family — Scott got stomach bug and then the flu which caused him to miss Christmas and his birthday. I got the flu which wreaked havoc on the entire family. When Momma is sick, ain't nothing getting done – apparently.
I also wasn't even able to let off steam — missed seven days of exercise. For me – this is HUGE and a sign of how struck I was with this nasty bug.  Come hell or high water I was going to get in some fitness today. I thought for sure I could do it yesterday, but my chest hacking was too hard on me to attempt.  In all honesty, I was starting to get really depressed.
As an active person not being able to move – I literally wanted to jump out of my skin. And of course the mental toll it takes — you work hard to be at a certain level and as hard as it was to get there, it's a shame how easy it is to lose ground. I know seven days won't cause a huge ripple in my fitness program but if you let yourself slip a little — it's a slippery slope and not so fast to reach the bottom.
I had high hopes for my time off during the holiday break but true to life — you don't get to plan what happens & you have to learn to roll with the punches.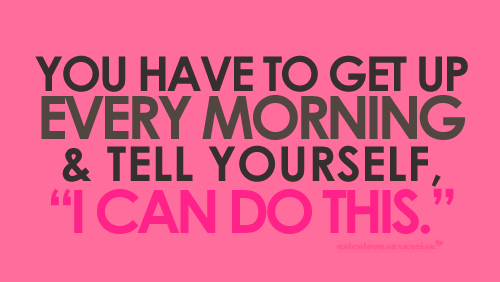 Another year; another year of CrossFit and helping others change their lives. 
I haven't really shared my thoughts about the past year and what I want to strive for this upcoming year. I don't make resolutions anymore – I think taking things day by day, minute by minute, if that's what it take, is the best approach to making meaningful changes in your life. You just have to remember to keep your eye on the end goals but they don't just appear January 1st — and to not be surprised by all the s off and on ramps, peaks and valleys and hidden treasures.
I will be focusing on my intentions this year with regard to the way I behave and respond to certain situations and people in my life. I very much believe that it all starts with intentions.
I wish everyone who reads this blog, another year of inspiration, support and hope. I choose every day to commit to living healthy and fit, for myself, for my husband, and especially for my kids. And just like many other people out there, I sometimes find myself taking the harder routes in my journey but I always find my way back because I committed to living this way – no excuse will be a good enough reason for me to sway too far off the trail for too long. I have worked too hard, met some amazing, inspiring people, and feel too damn good to let it all fall by the wayside.
Finally had a workout —
warmup
400m run that burned my lungs
Drills
DROM
Shuttle Runs
skill
WOD
10m Every Min on the Min (EMOM)
3 Deadlifts (65% 1 RM) 145#
10m EMOM
Mobility work