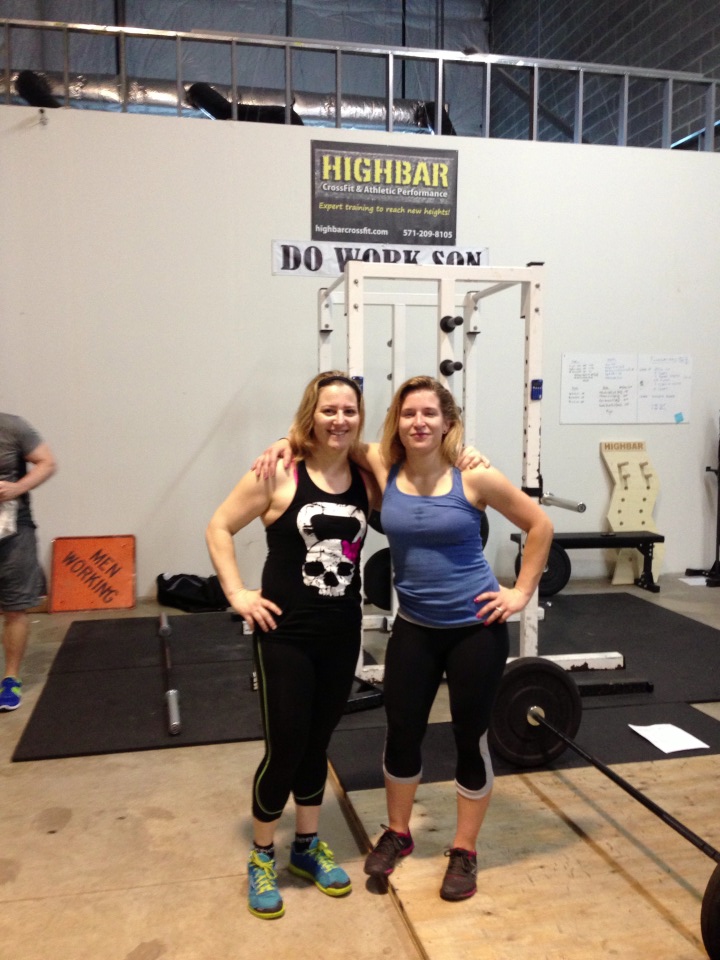 I had so much fun working out this AM because my friend Liz came and joined me! I am off of work today and didn't have to get up for the 6A but had to because I didn't want to miss working out with her! We had so much fun — Reunited and it feels so good!
I have been taking my magnesium supplement for five days now and I am pretty sure it has made a huge difference in the way I feel. I am sleeping better overall and my muscles are just feeling less taxed all the time. The real test will come during my 'female hormone poisoning' time of the month. I suffer from some bad symptoms and I hope this will help me feel better. If the first five days are any indication of it working, then I should!
I will be at the Mid-Atlantic CrossFit regionals Saturday and Sunday — volunteering for the CF Media team and also helping my friends out at Power Supply sell food and talk about their company. If you are there – make sure you stop and say HI! I love meeting people outside of the cyber world – so don't be shy!
warmup
200m jog
10 squats
10 push ups
4 instep lunges
4 sampson stretch
10 squats
lift
Deadlift
3 sets of 5 reps at #180
WOD
3RFT
20 wall ball shots #10
45 sec mountain climbers
50 double unders/150 jump ropes
45 sec wall sits
Time: 12:00