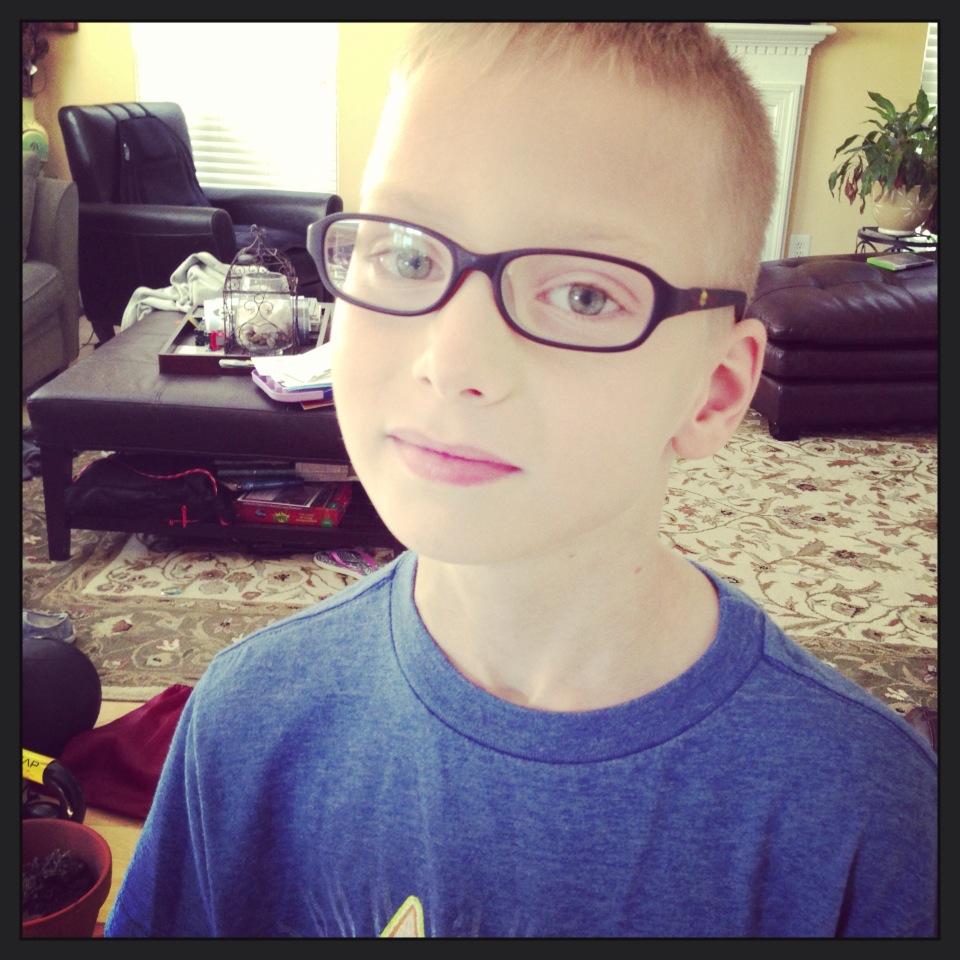 Here's a pic of my baby – I realize he's no longer a baby but that's what I see when I look into his green eyes. He will always be my Baby Nate. With HB gone this week —  this guy has been a dream this week. It's interesting to see how siblings relate to each other and almost against each other in the same house. There is no competing for attention or for things — I'm sure there are some studies in that whole dynamic out there.
I have had a bad headache for most of today – just a throbbing pain on the side of my head that has dulled some but not completely disappeared. I am hoping it's related to allergies or maybe the beginning of PMS.  It's my rest day, so I took full advantage and rested!
Yesterday, I shared this post Why CrossFit is Awesome on Facebook, and thought it had some good nuggets of info –and points out another reason why good, smart programming and experienced, educated coaches are key:
"when you set up an environment that encourages people to push their body to the extreme, you have a responsibility to protect them."
"If you want to be awesome at everything, you train a few things A LOT of the time, and then move on to other things. Through smart programming and intelligent progression, you maintain previous qualities while shifting focus towards improving new qualities. It's the principles that govern periodization which are the same principles that govern the development of human physiology." 
There is a ton of conversation going on right now around Programming and Coaching when it comes to CrossFit. There are so many CF Boxes popping up everywhere that it's something to be very aware of when looking at what gym is right for you.  There are some great ones out there! You really need to ask some good questions and try out a few CF gyms. They are all individually owed and have different philosophies, bias and communities. And it depends on what your goals are.
Read this to find 10 Questions to Ask when  Looking for a CrossFit gym.