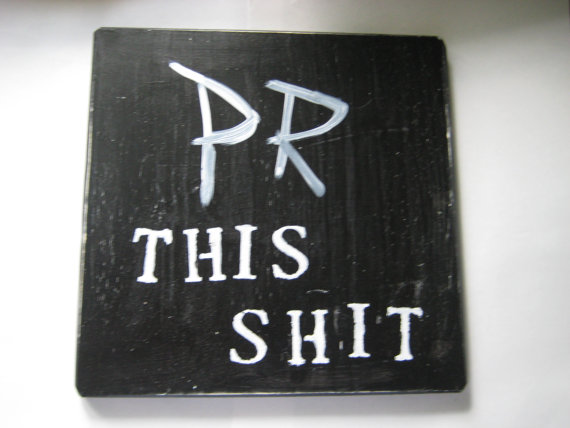 This week is the end of the 12 week strength program I have been following with HighBar CrossFit.  I have been training with Randy and Dan for about five months now and have seen nothing but improvements. Yesterday, I PR'd (personal record) my squat clean. This morning I PR'd my 5×5 back squat. It's such an awesome feeling to see this much progress as I have never followed a specific strength training program before. And to get the experienced, focused coaching that I need to tweak my lifts — I am excited every morning to head into the gym and do work. More excited than I have been in a very long time.
I wish other parts of my life were going as well as my training but then it wouldn't be life –right?
On a related note, read this: Why You Should Fill Your Company With 'Athletes'. It is so aligned with what I have been talking about regarding the kind of people who don't settle for mediocrity. The constant eye on the prize personality type — looking to learn, to improve, to thrive. Think about the traits of athletes — and then think about the kind of people you want working around you? They usually match up pretty closely.
Here's some other interesting stuff that I think you will find interesting:
Have you watched any of Seinfeld's Comedians in Cars Getting Coffee yet? Pretty cool little video series with some cool cars and funny people.
Dogs Are People, Too – Anyone who loves dogs knows that they have distinct personalities and are just something really special.
It's no secret that there is a lot of power behind celebrity endorsements. We all want to do whatever our favorite celebs are doing in the slim chance we can be like them in a small way. So, think about how powerful favorite athletes are when it comes to selling products to our kids –  Are Pro Athletes Helping Market Junk Food To Kids?
Strength
5×5 Back Squat
195#
WOD
8min Ladder
2, 4, 6, 8….until time runs out
KB Swings
Box Jumps (24in box)
total:14
Two PRs in Two Days? That's a great feeling —I also like that my coaches are following the same program that I am — and are seeing results. Here's video proof –
Coach Randy hitting a PR on his clean – his goal set 1 year ago was 300lbs. Bam! Time for a new goal…..
Coach Dan starting to lift heavy again after taking a break: Here is a video of him cleaning with his final clean weight: 330 lbs
Highbar is keeping me on my toes for sure!