I'm feeling energized today, ready to take on whatever challenges are ahead. Not sure what is bringing about this wave of energy, but I am not going to look a gift horse in the mouth. One of the actions I decided to move towards is being around positive, happy people. So I set up some lunches this week with some people outside of my normal circle – not only to explore what they are doing professionally, but also glean, hopefully, some of their energy, spirit and inspiration.
I have been sort of hibernating the past few weeks — spending a lot of time holed up in my house, no energy and not wanting to leave. I do of course leave – but my first inclination is to figure out a way to stay home. It's very unlike me, so I know it's time to take action or it will get worse. I guess you can say it's part of the process that is happening to me – with my career and leading me to seek out my next challenge.
The next two weeks are de-loading weeks at Highbar, so lots of skill work and mini-metcons. We are letting our central nervous system relax a bit, to gear up for the next strength program session. It's going to be so interesting to see the results of purposely de-loading for a few weeks. It's harder mentally to do then physically for sure!
Skill Work
Muscle Up Progression
5×5 False Grip Ring Rows
4×5 False Grip Pull Ups (on rings from the ceiling)
WOD
4Min AMRAP
6 Hang Clean DB Squats
8 Burpees
-1min rest-
4Min Amrap
10 slam balls
8 box jumps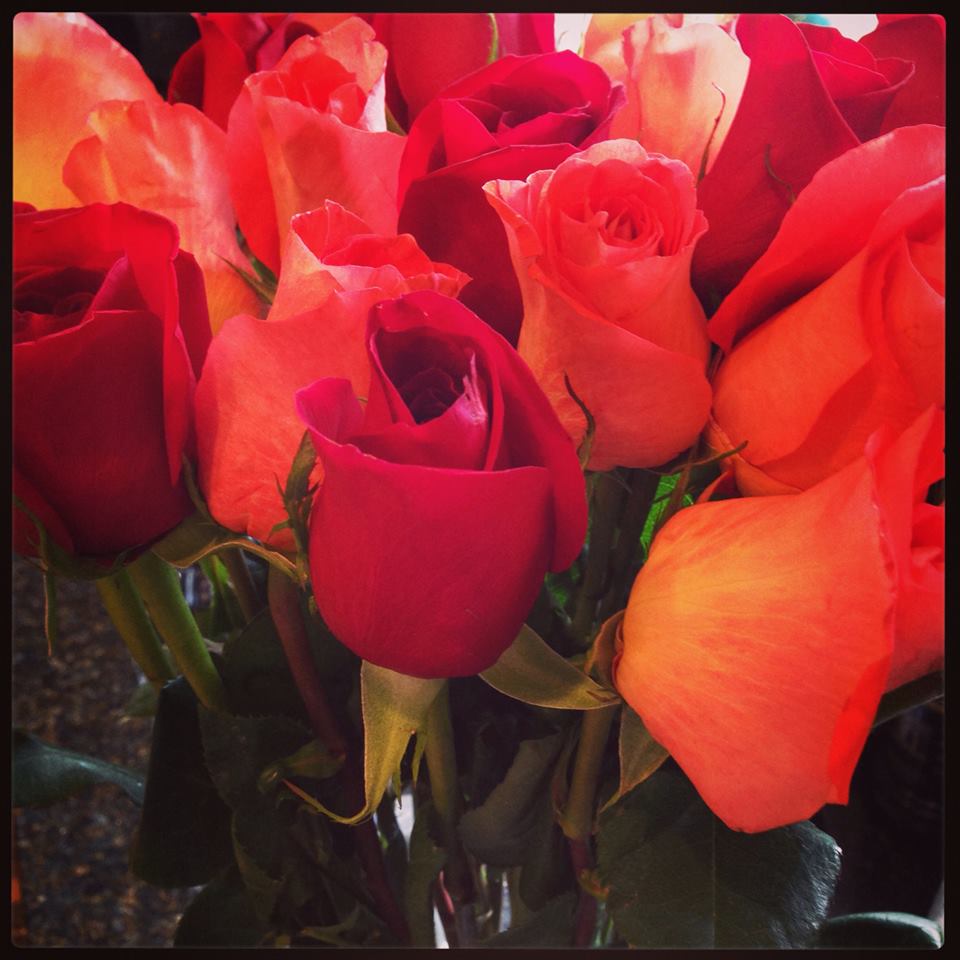 I don't talk a ton about Scotty on my blog –mostly because he doesn't like it – but this weekend, he brought home the most beautiful roses for me. Just because. We have been together for over 18 years now, and he still surprises me. Marriage is hard work for sure. Over the weekend, we watched This is 40, and while it's definitely a comedy – there were moments in it when we both just started cracking up because they were so true. Apparently, turning 40 is such a turning point that Huffington Post has a sub-category for it: Turning 40! Who knew – to me, it's just another number, another year and the goal is to move forward, keeping learning, and be kind.