You are CrossFit
Yesterday, I shared On Being a Real CrossFitter on my facebook page and I was surprised to see how many people related. One of my friends even said that she hasn't yet even bought a CrossFit shirt because she doesn't feel like a real CrossFitter. It got me thinking about the amount of pressure we put on ourselves to be a certain way before we acknowledge the effort and the progress we are putting in day after day.
Does putting a label on something make it more valid and real? And what exactly does it mean to be a CrossFitter?
Much of the problem in my opinion is because most of the media about CrossFit showcases the Elite athletes – the ones that were athletic during their childhood, into their teens and now do this for a living. They are definitely a part of CrossFit.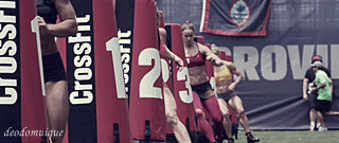 But you know who else can be called a CrossFitter?
80+ year old Jean is a CrossFitter, the ladies pictured below are — you get the point. It's not about whether you can compete at the Elite level — It's about you, putting in the work and living healthy and fit. No one needs to label it something to make it so. If you love it, and it is helping you progress and move closer towards your goals -whether you lift 33 pounds or 333 pounds- you are a CrossFitter.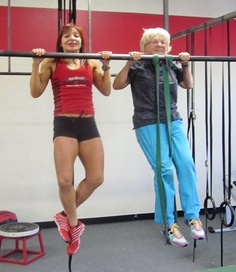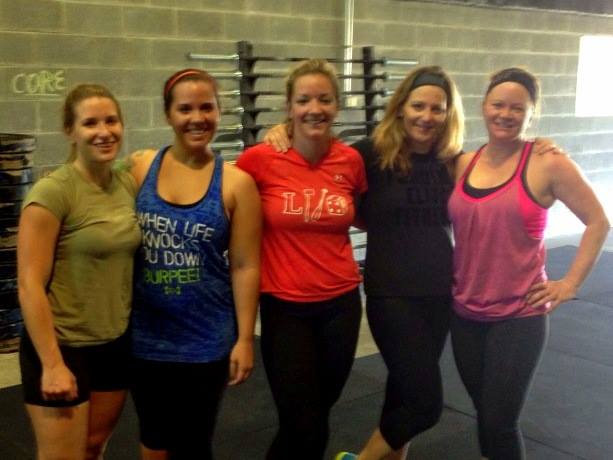 Now, go buy that T-shirt, brag to your friends about the WOD for today – don't let a label define you. Just own it, because if you don't believe it, how can you expect others to?
Skill Work
Double Under Practice
Strength
3×5 Back Squat 170#