Please keep in mind these pancakes are gluten free not Paleo!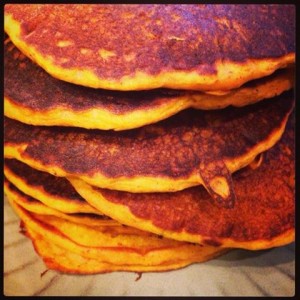 2 cups Pamela's G Free Pancake mix
2 eggs
2 tablespoons of olive oil
1.5 cups water
Mix that together…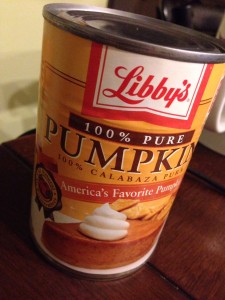 Add 1 cup of pure pumpkin
Add some spices (experiment depending on your own taste preferences!)
1 teaspoon vanilla
1 teaspoon of cinnamon
A dash of nutmeg
A dash of allspice
Pre-heat your griddle with some butter and start cooking the batter!
For me, this mixture usually makes about 8-9 pancakes –depending on size.

I let them cool down and wrap two together with saran wrap and freeze them.
The kids grab a packet from the freezer in the morning, and re-heat. Voila!