An impending snow storm has the kids at home again and allowed me to spend some extra time after my workout to work on mobility and have time in the sauna. My hips flexors have been hurting for a few days. I have never had issues before with them quite like this, so I'm not sure what I did. I am focusing on specific mobility and stretching to help and doubling up on some fish oil for a few days to give my joints some extra lubrication.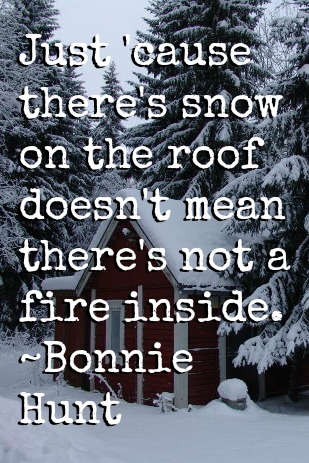 It was also a very exciting start to my week —  I am an Aunt again– my brother David's second daughter arrived yesterday – 2 weeks after the arrival of my other brother Jon's daughter, Simone! That makes 4 Girls and 1 boy (Nate) in the grandchildren department. I wish I lived closer to San Fran so I can be a proper Aunt and spoil them rotten… Maybe someday that wish will come true. It's hard to think about not being in their lives day to day.
Workout
Today was a hodge podge of mobility/conditioning/strength that was brutally wonderful.
Mobility Work
Strength
Barbell Rows
Ring Dips
Conditioning
Burpees
Suicides
—
2for1 Wall Balls
Pushups
Inspiration