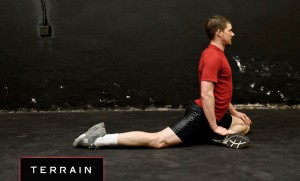 Meeting Major, the young football player yesterday made me think about how many of us don't take mobility seriously. He's a young, healthy kid who plays for a college in NC and yet, he doesn't really do any sort of stretching/mobility work in his overall training. I wonder if this is the norm for many young athletes – they do basic stretching but don't really spend dedicated time working on it.  And maybe it's not as vital for them because they are young but when you get older – it's vital.  I found some resources and exercises to help with overall hip mobility:
My personal favorite pose is the half pigeon (pictured to the right). I feel so much better after that pose – physically and mentally. As I have mentioned before, we hold a lot of emotions in our hips…
This weekend is the Mid-Atlantic CrossFit Regionals. For those that aren't familiar, this is where all the amazing local athletes that performed well during the CrossFit Open compete. The top three Men/Women/Teams are invited to compete at the Official CrossFit Games in California this summer. It's being held at George Mason/Patriot Center this year – I'm going to go check it out for a bit on Sunday. They hold regionals across the world during this time —
There are some amazing athletes competing – including some kick ass, strong, inspiring women. CrossFit created a video highlighting the Women of the Mid-Atlantic … Enjoy!

Read This
Watch This
Charlie Day's Merrimack College Commencement Address
Be Inspired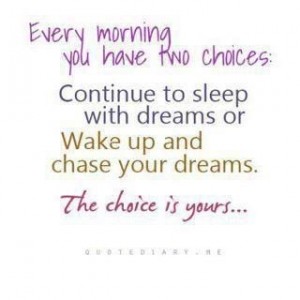 Workout
One hour Title Boxing Club Power Boxing
Run