It was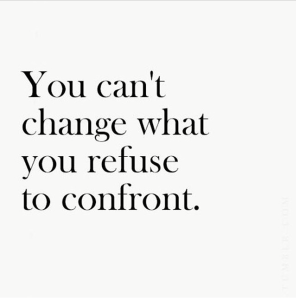 6 years ago, during my last trip to Disney,  I started to get my ass in gear and began taking care of myself. Having just gotten back a few days ago from my family's latest trip there, it became clear to me how many people in the world need to do the same.
Before I go off on a rant about my observations, I want to preface it with the following: Everyone, no matter who they are, what size they are, where they come from, how much money they make, deserves to be treated with kindness and respect.
It seemed to me that something like 80% of the visitors to Disney were overweight. Every park, every hotel; There was an exorbitant amount of seriously obese people everywhere I went. And 9 out of 10 people who were using scooters, were obese.
I guess I live somewhat of a sheltered life in that my social circles – it's not the norm. Don't get me wrong – there are plenty of people who could stand to lose some weight and/or get moving but that's not what I am talking about. The shock was how many out of control obese people were there.  Before someone points out that it's an economic thing – these were people visiting Disney! It's not exactly the definition of affordable.
There are a few things that upset me about seeing this microcosm of our world:
For a majority of the morbidly obese, something in their lives is out of control. It's not about the food, it's about what's going on in their head. To see how many people are so out of control in their lives was shocking.
I understand that everyone has a story and you can't tell what's going on in someone else's world by looking, but it appeared that many of them seem resigned to accept their circumstances. They are obese, it is what it is and they 'live' with it. They eat the processed, crap, junk food as if that's how you should eat.
To add on to my second point above, renting scooters instead of walking isn't going to help anyone's situation. I pointed out to my daughter that the average human skeleton isn't designed to carry a ton of extra weight. It's hard on the knees, feet – joints in general so I understand the reasons for renting a scooter but there were so many of them in the parks during my visit. So many of the obese people I saw were also in scooters.
They are passing bad habits on to their children. Obviously, being at Disney, there are a ton of parents. It was clear that children are growing up learning their parents' bad habits. Many of the obese adults I saw had children who were also dealing with their own obesity issues.
While everyone is free to live the way they want, it's a fact that obesity costs everyone.

"The estimated annual health care costs of obesity-related illness are a staggering $190.2 billion or nearly 21% of annual medical spending in the United States. Childhood obesity alone is responsible for $14 billion in direct medical costs."

 PhitAmerica compiled 10 Flabbergasting Costs of America's Obesity Epidemic that really highlights how obesity isn't just a personal issue.
While I am totally for splurging while on vacation and Disney is a great place to do that – it is possible to eat healthy there…
The resort we stayed at Port Orleans: French Quarter had a fridge that had containers of fresh fruit and veggies available during all hours in their restaurant. I also noticed that each 'quick snack' store also had some options available. Also, if you have any special dietary needs, you simply ask for the Chef. The Chef will come out to discuss your needs and try his/her best to accommodate what you need. We tested it each and every morning with my son's gluten allergy. I also brought some single serve Justin's Almond Butter with me so I could dip fresh apples or celery in it for a quick, healthy breakfast or snack during the trip.
So, what's my point? It was shock to me to see how many people are so out of control in their lives that they let themselves go to that extent. It was shocking, sad and made me angry too. We all have to take personal responsibility for who we are in this world.
Is the obesity epidemic caused by lack of education? is it because of economics?  Is it generational? Yes, yes and yes but does that make it right? No.
We need to participate in the discussion and come up with innovative, strong ways to address it – together.