This weekend is Valentine's Day if you didn't already know.  My friend shared this really meaningful post this morning: The One True Thing About the Perfect Valentine's Date that I want everyone to read.  "Love doesn't seek a perfect moment; it seeks a real moment."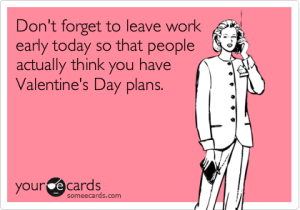 There is no such thing as a fairy tale marriage. No relationship is perfect even if it looks that way on the outside and especially via social media. Relationships between two people – whether lovers, friends, family, co-workers- is work. We all come from different places in our lives, have had different experiences, have different filters to process what is going on. All of those factors create different perspectives. I'm not telling you anything you don't already know. But, for me – once I realized fairy tale relationships don't exist, my world became calmer.  I stopped having these insurmountable expectations of how things are supposed to be… and let them just be.
Which explains why I am perfectly OK with my husband heading off on a guy's trip over this Valentine's Day weekend. I believe that every day is an opportunity to show love for someone. It's the little things that count when it comes right down to it.  I don't need one day a year as proof that someone loves me.  Yes, acknowledgment of the day is cool but as a grown up, if I need flowers or a present – i go and buy them. Don't get me wrong – it's nice when the hubby surprises me with something but it's more the fact that he was thinking of me or something reminded him of me and that he made the effort. Those are the moments that mean something to me – more than a designated marketing day to show love.  For example, when I get up super early to workout and I head downstairs to find that he pre-made coffee and it's waiting for me – that matters.
Read This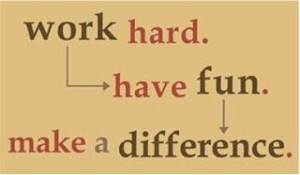 Workout
CrossFit 
EMOM
20 Double Unders
5-8 Burpees
WOD
Tabata Something Else
Pull Ups
Push Ups
Sit Ups
Squats