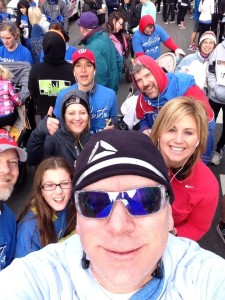 Spring is almost here and for the fifth year in a row, my family is running in the Scope it Out 5K Washington DC Presented by Chris4Life
Are you busy Sunday, March 22nd?  Want to do a 5K with me in DC?
I am running with Team Hoagie's Heroes to raise awareness and money for colon cancer research. My silver fox of a husband Scott Hoaglund is now six+ years colon cancer free and I can't think of a better reason to run and celebrate!
Here's a link to the blog I kept during his diagnosis and treatment: Colon C: A Family's Journey
If you can't make the run with us, would you consider donating? https://fundraising.active.com/fundraiser/Hoagie_sHeroes
Watch This
Recognize people in this video?