Appreciate and Celebrate the Sport of Running!
National Running Day,  held annually on the first Wednesday in June, is a day when runners everywhere declare their passion for running.
Since 2009, the country's foremost running organizations have worked together to celebrate the sport of running with thousands of runners.  It's easy to join by planning a run, spreading the running bug to a friend, signing up for a race, or setting a new goal.
Like last year, Women's Running, the world's largest women-specific running magazine is offering a special offer to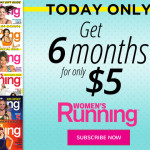 celebrate National Running Day and foster your love of running: A 6 Month Subscription to Women's Running for $5!
Since last year, I have received Women's Running magazine and it has provided me with some good info and resources as I attempt to run more than I have in year's past. Based on my experience, Women's Running magazine focuses on info that motivates women with regards to training, travel and nutrition.
How to Start Running
Want to start running? Read this great resource on how to go from the couch to a half marathon: Couch to Half Marathon Training Plan! You can do it – Yes you can!
Need more reasons to start running? Here's an infographic with the Top 10 Health Benefits of Running…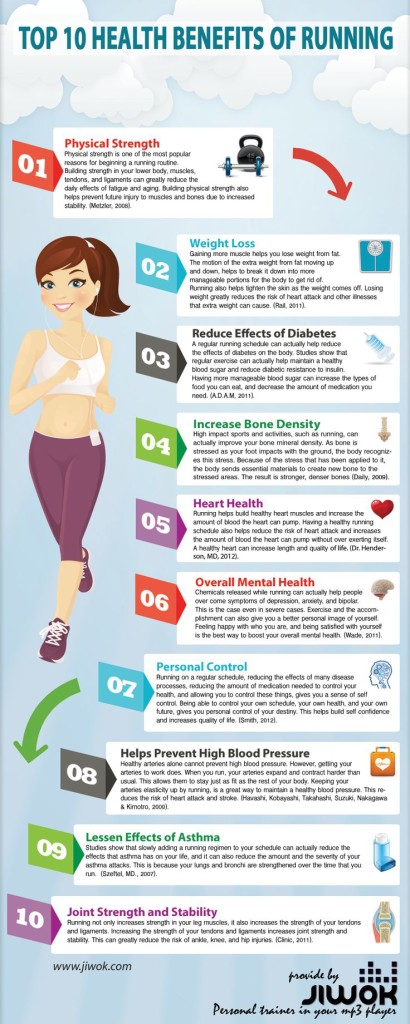 Disclosure: I am sharing this information in exchange for goods provided by Women's Running. All thoughts and opinions expressed are my own and not influenced by the brand or company.