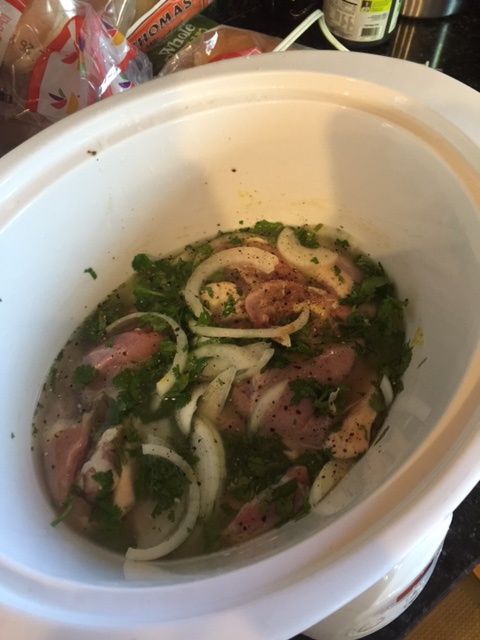 This is an easy recipe! Feel free add/subtract spices as you prefer…
Ingredients:
8 boneless, skinless chicken thighs
1 cup of chicken broth
A handful or more of chopped cilantro
1 med onions (sliced or diced)
Juice of 2 limes
Salt/Pepper to taste
Dump it all into your crockpot and coat the chicken. Set it on low for 5-6 hours. My crockpot then goes into warm mode. It's very tender when it's done and easy to shred. I served it as is with a side of broccoli. The following day I mixed up the broccoli with it and put a bit of natural, organic salsa in it. So two easy, delicious clean eating meals which could have lasted me even longer if it weren't for my family enjoying it!