Cancer Related Information
1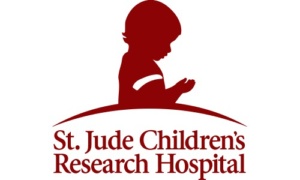 I have some exciting news to share. Yesterday evening I invited to be a special guest for a St. Jude Blogger Tour – an exciting and educational three-day experience in Memphis, Tennessee this coming August where I will visit St. Jude Children's Research Hospital, tour the facilities and witness first-hand the holistic care doctors, researchers and staff provide to their patients.
I am beyond honored and speechless to be offered an opportunity like this which includes learning more about how St. Jude Children's Research Hospital is leading the way the world understands, treats and defeats childhood cancer and other life-threatening diseases. They are also generously covering my expenses for the trip! I have confirmed my availability and am waiting for additional information about this three day event.
I have been blogging regularly for over 8 years now, focusing on health, wellness and family inspired by my husband's experience with colon cancer. I started blogging to keep people in our lives up to date on Scotty's progress and treatment and during that time I found a passion for living healthy and fit. Live Fit and Sore was born out of that original blog and I haven't looked back. I share the info and experiences to help others find support and motivation to make changes in their own lives, but more importantly, to keep myself focused on health and wellness.  It's a passion of mine and it has introduced me to the most amazing people and has brought me opportunities that I could not have even imagined.
I have no idea what to expect but I have always respected the St Jude's Organization and am so beyond touched to be invited. I will share the details of my trip when they are confirmed.
Read This
Be Inspired