crossfit
3
I know I've been a bit behind in posting new updates for everyone. Real in person life has gotten busy – which is not necessarily a bad thing!
The next few posts will give you an idea of what I have been up to…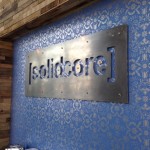 Saturday and Sunday, I did two a day workouts. Not because of any larger reason. I was given opportunities to step outside my comfort zone and try some new workouts.
Saturday
After my early boxing session, I tried [Solidcore] in Ballston.
What is it you ask?  Someone online described it as "Pilates on Steroids". Ive never done Pilates, but I can tell you it was the kind of workout where I literally hated it while doing it but when it was over – i felt great and wanted to do it again to challenge myself to get the hang of it. You use a megaformer machine for the 50 minute class. It's all slow, controlled movements focusing on core muscles. The classes are kept small so the instructor can give everyone the attention needed.  Depending on the movement, you would do a 4-6 count to ensure you are really working the muscle. Have you ever tried to go down in an lunge slowly to a 4-6 count on one of these machines? Talk about using core strength!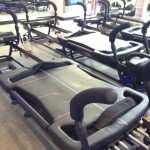 I'm in pretty good shape, and this was probably one of the hardest workouts I have done. I wanted to stop ten minutes into it. If you aren't already in shape – this may not be the workout for you. They suggest that if you cant hold a solid plank for 1 minute or more, it will be too challenging.  I do not disagree with their suggestion. Almost from the start, I was sweating buckets even with no cardio and my muscles were twitching and I was shaking. As much as I didn't like it – I loved it and that feeling. It meant that I was really challenging my body. Call me a glutton for punishment!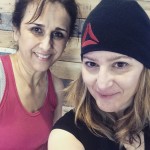 My friend, Mastaneh, who set up the class for us and who I was mad at the entire time (Just kidding!), felt the same way afterwards — we left with a love/hate feeling. A few days later, I am still feeling the burn. Not the "oh my gosh, i can't sit down" type but the "that really works" type of soreness.
I would definitely go again if there were one closer to where I live. For now, It may have reignited my motivation to do yoga again and try a Pilates class.
Watch This
[Solidcore] Create the Strongest Version of Yourself