Klout Perks
1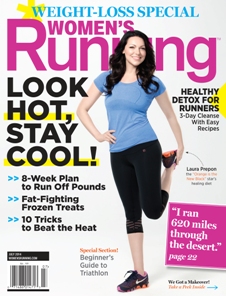 Did you know that today – June 4th is National Running Day?
To celebrate this momentous occasion, Women's Running magazine asked for help to get the word out about a special subscription offer to their magazine for today only —
Women's Running is the world's largest women-specific running magazine.
Women's Running covers all aspects of the running lifestyle, from active beauty needs to training plans. The Women's Running mission is simple: to create a high-quality magazine for smart, successful women who use running to balance and enrich their lives. Women's Running features quality editorial that motivates women to train intelligently, participate in active travel, adopt healthy nutrition habits and keep moving.
National Running Day Offer: Subscribe or renew today only for $1 an issue
—
I have not been shy about sharing the fact that running is one of my least favorite activities. I know that means it's something I need to work on. I'm all about working weaknesses, so I started running a few weeks ago again– and have signed up for a 5K in July at Reston Town Center.  I'm lucky that I live so close to the W&OD trail – so the scenery makes the running worth it for sure.
If you need more motivation to start running,  here's some info about the benefits of running: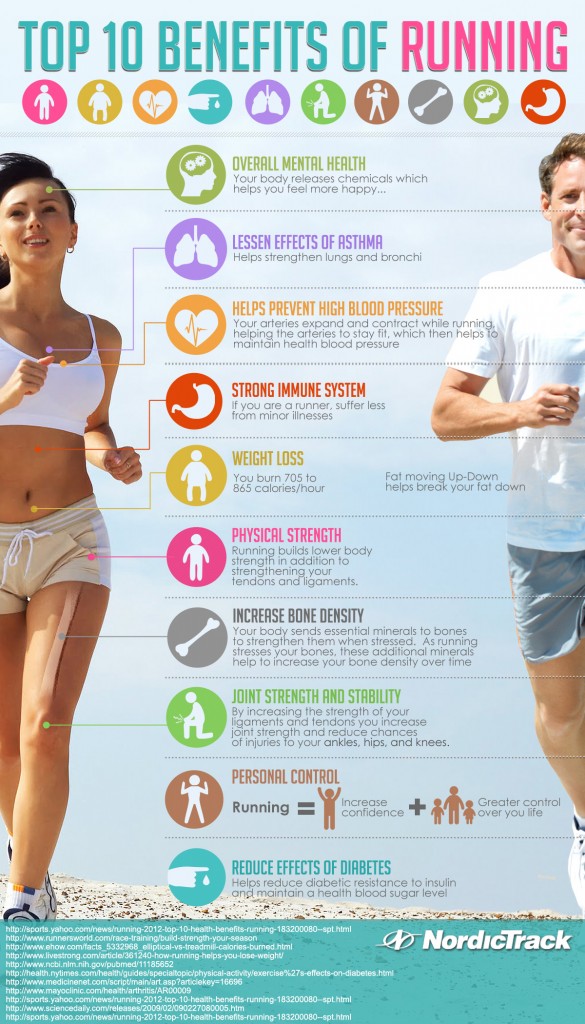 Disclosure: I am sharing this information in exchange for goods provided by Women's Running. All thoughts and opinions expressed are my own and not influenced by the brand or company. 
0
Today while we were running as a part of the workout, I couldn't help but notice the absolutely gorgeous sunrise. It reminded me of Tucson, Arizona — just amazing. That is one of the best parts of being up so early in the morning. You miss that if you sleep in!
A small change in my blog to share: I am no longer going to be sharing my exact workout WODs publicly. The reason I post them is really for my own personal record keeping and unless it's a benchmark or I have something amazing to share directly related to it — I will post. If you have to know what I did — I am going to have them, just posted privately.
I did work on muscle up progressions again today — and I was able to complete one part of the movement — I'm making progress!
I am always looking for ways to give back – locally and globally. And I think all efforts count – big, small, personal or more global. On that note, yesterday, I received a really cool box of stuff from Klout.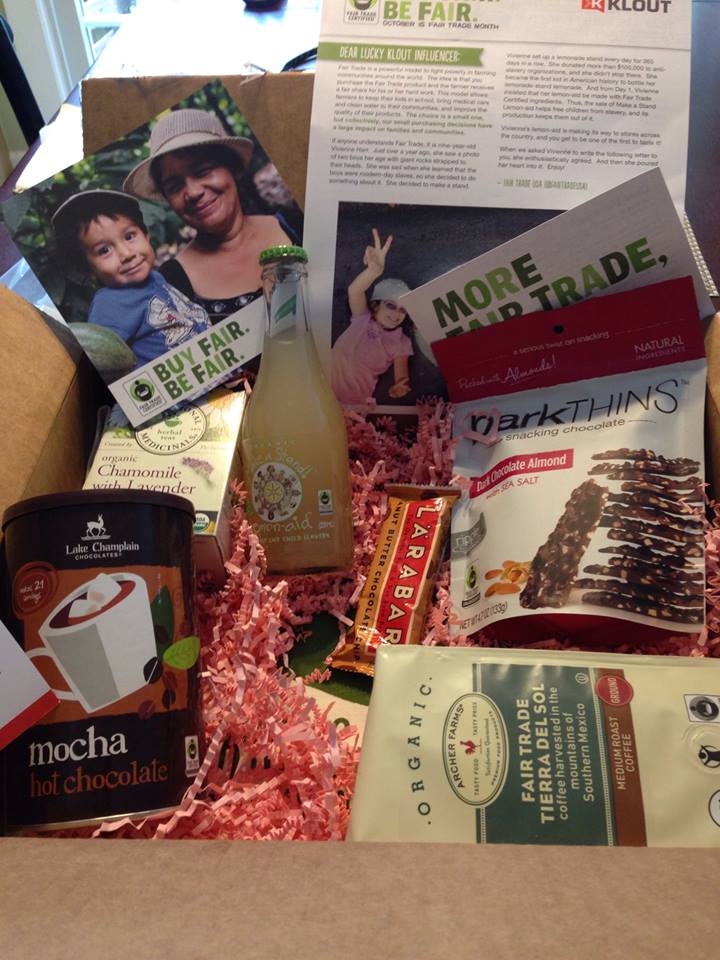 Your Klout Score is a 1-100 number showing how influential you are online. It's not a matter of having a ton of online followers, it's how interactive and engaged you and they are that determines your score. The higher the score, the more influential you are considered. And for me – I try very hard to stick to what I love and am passionate about. So, I am influential around CrossFit, Health and Fitness, Parenting, Social Media, Marketing and related stuff.
And your score can fluctuate depending on how active you are in any given week or what you are posting. Anyway, based on my score, I am offered these things called Perks on occasion and depending on what it is, I can accept the offer or not. The cool thing is – you aren't pressured to make up lies about what you receive or really expected to do anything. The companies that send the stuff are hoping you will like it enough to mention it to the people in your circles, but you don't have to.
I don't accept everything that is offered either. For me, this blog and what I share is a labor of love – so I don't want to muck it up for a free whatever it is if it doesn't align with my philosophy or belief. Then how can you trust me with everything I share?
The box yesterday, contained products that are all Fair Trade Certified. It was sent to help bring awareness around Fair Trade since October is Fair Trade Month.
According to their website, Fair Trade goods are just that. Fair. From far-away farms to your shopping cart, products that bear our logo come from farmers and workers who are justly compensated. We help farmers in developing countries build sustainable businesses that positively influence their communities. We're a nonprofit, but we don't do charity. Instead, we teach disadvantaged communities how to use the free market to their advantage. With Fair Trade USA, the money you spend on day-to-day goods can improve an entire community's day-to-day lives.
Sounds pretty good right? When you are out shopping, look for products with a Fair Trade Certified label on them and you are helping. Here's a video that explains it a bit more:
There are some great products that are fair trade certified too: Archer Farms which I find at Target all the time, Larabars, Prana, and a really yummy package of Bark Thins – dark chocolate, peanuts to name a few.
Anyway – some good products and a way to help some other people around the world out. Sounds like a win/win for us all.
Klout Disclosure:
I was given a free product because I am a Klout influencer. I am under no obligation to receive the sample or talk about this company. I get no additional benefits for talking about the product or company.