Paleo
1
Although losing an hour in the spring is tough, I feel more energized and in the mood to organize. I have committed to going through closets in the next month and getting them situated. Let's hope this energy is a sign that my winter blues are drifting away.
I am still having asthma fits during my workouts and it's frustrating the heck out of me! Imagine being fit and having your lungs seize up every time you do something cardio based — so much that you have coughing fits and you can't catch your breath but yet still have more to do. We did shuttle runs today and sure enough I was frustrated –I did complete them but it's really frustrating to know I am working out as hard as I can but am still limited.
I did pretty well refocusing my nutrition yesterday and feel better already. I feel sorry for people who don't realize how food affects them and just think it's environmental allergies. A friend of mine told me yesterday that his wife has always had a runny nose and gave up dairy and guess what? No more runny nose! And funny timing to tell me that because I ran across this post from Holistic Dad:
Constant runny nose and sinus infection sufferers should find relief reducing these foods to elimination while adding more of the raw, nutrient packed foods that cut inflammation and mucus. 
And it included this graphic: If you are constantly stuffy or congested, try eliminating the foods listed below that create mucus for 7-12 days and I bet you will notice a marked improvement. Although I do realize that the foods on the "no" list are the foods that are 'yummy'. Ice cream is one of my all time favorite things in the world — As my daughter says "I wish the bad foods were good for us, and the good foods were bad for us", but that ain't so…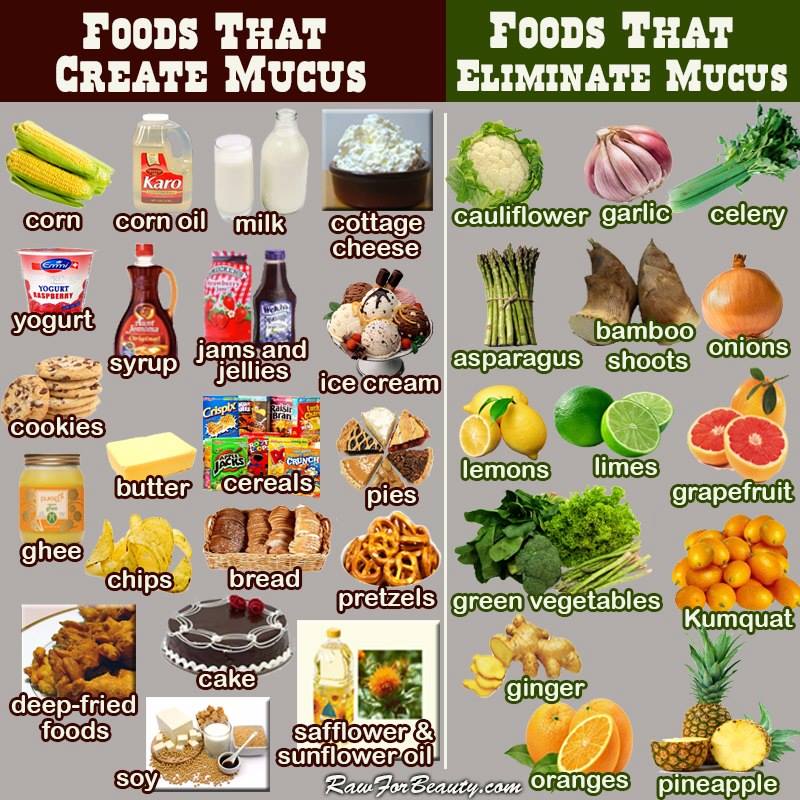 Read This!
Get Inspired
There is something really special about this short video that brought 20 people in and paired them up and asked that they kiss each other. Watch it and try not to smile…
First Kiss
Laugh
Workout
Mobility
Ring Rows – My hands hurt with my calluses so I opted to do ring rows instead of pull ups.
Push ups
Shuttle Runs
Rowing