Races/Challenges
1
Where shall I start to recap my two + day American Odyssey Adventure? From the top…
Thursday afternoon I got all ready to go –about five minutes before I was ready to head over to the gym to meet the gang, my iPhone that was in my back pocket fell in the toilet. Full on in — I was like WTF? Seriously? Was this a sign of things to come? I quickly put it in a bag of rice and began to pray for the best — more on that later.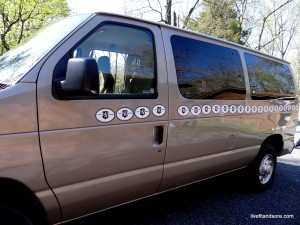 Thursday we packed up the van and headed out to Gettsyburg around 7p.  We arrived around 830ish to our cabins at the DrummerBoy Camp Ground. Nice, clean fully furnished cabins. We headed on out again to eat because we were starving. We ended up at a place called Pub & Restaurant and ate a pre-race meal. Some of the team had some pre-race drinks too!
The boys wanted to stay out a bit later than I did so Drew was kind enough to take me home before heading back on out with the guys. Drew is young and man –sometimes that boy needs to be slapped in the head. I noticed when he got on the main road he was going the wrong way, so I said hey -the outlet malls are over there and when we were coming into GBurg they were on the other side.. He said no, we are going the right way. We are cool. So about 10 minutes further I said Drew, you know the Outlet mall was way back there. He said oh they were, shoot we are going the wrong way.  I said Yes that's what I said..he said well I didn't believe you! It was like this all weekend!
We all got up and ready to go mee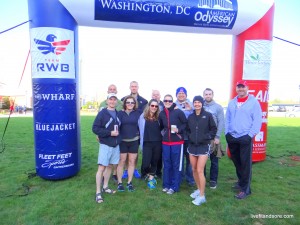 t up with Van 1 to see them start and kick off the race for our Team Impavidus. It was early and we had not yet had any coffee. And Colleen started us off..away she went!
We all then headed to a local diner, had some grub and then headed back to the cabin. Our Van didn't start until the mid afternoon, so we hung out, napped, decorated the van.
Then met up with Van 1 right after Leg 6 – which is the hardest leg of the entire race. All uphill, crazy 6 miles and was done by the amazing Nick. He is built for these types of races and didn't disappoint.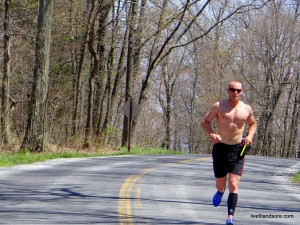 Then it was Conan's turn to kick off Van 2's first leg of the race. My first leg was around 4 pm and it was 5.6 miles. The longest I have ever had to run in a race before. The scenery was gorgeous but there sure are a ton of hills in Gettysburg!
After our legs were over, we headed to get some grub for dinner. It was around 7p –then we headed to the next checkpoint.  We were not done for the night. My next leg was 3.14 miles all uphill through Antiem Battlefield at 2A. Talk about challenging! Not my finest hour and it was probably one of the low points of the race for me. It was cold, dark and here I was running at 2A. WTF?
When our late night legs were over, we headed to the checkpoint in Poolsville MD – which happened to be about 1.5 hours away. I felt bad because Conan had to drive and we were all exhausted and sleeping in the back. He was a trooper and probably should have pulled over at some point – but we made it to our checkpoint around 4A. We managed to get a few hours of sleep. I slept in the van while most of the others slept outside with their sleeping bags.
We awoke around 7A and got ready in the school and waited for Nick to finish out his leg before handing it off to Conan. This was our final stretch — Conan got to run in the most beautiful scenic trail.
As we followed him to the next hand off point, we all were just beyond exhausted but kept motoring on. Conan handed off to Jon — and then it was my turn. Jerry and I ran my leg together. It was a beautiful run along the C&O canal into DC.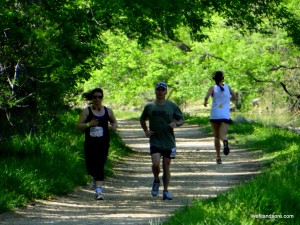 I was so happy to see the transition point because I was done — 4.6 miles I think that last leg was and with no sleep and having run 9 in the past day, I no longer wanted to run. I wanted to sleep. That was it. Sleep. I was so thirsty at the end –and we were out of water. A nice person gave me their water bottle just to help out. I love people.
I handed it off to Drew who brought it all the way home. And we met him at the end and ran in together as a team…
It was fun, horrible, challenging, exhilarating all at the same time. Oh and my fone did not work the entire trip and it is working now but the camera and wireless are not. I am headed to the Apple store today in hopes that can help. If not, new phone for Stephsters!