Bacon
1
Bacon and Sweet Potatoes? There is no wrong in this recipe!
It's supposed to be a good, solid replacement for hash browns.
The resulting cakes have crispy outsides that just beg you to bite through them into the irresistible flavor inside. In fact, you may want to make a double recipe; these are sure to disappear as soon as they come off the skillet.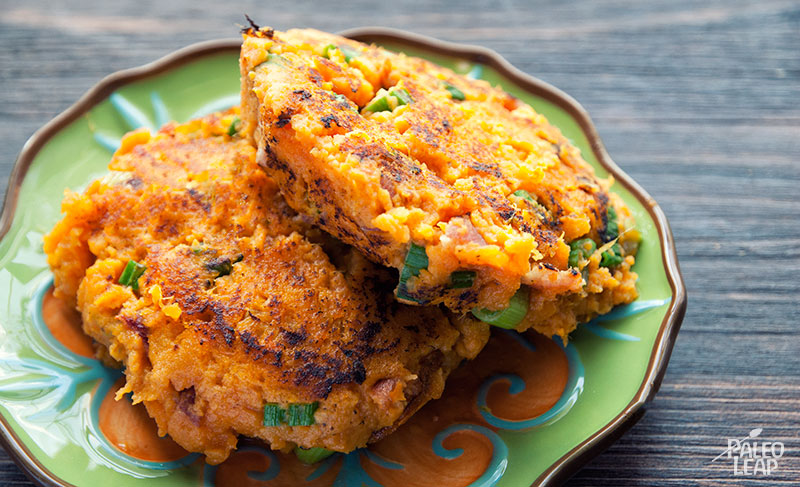 2
Who doesn't love French Toast?
All the favorite French toast flavors: the butteriness from the ghee, richness from the egg yolks, warmth from cinnamon and of course a bit of sweet from maple syrup. A bit of crumbled crispy bacon on top gives a savory counterpoint to the sweetness. And of course, I used coconut milk to keep it dairy-free. Seriously delicious.