Meet Me
I am a Northern VA/Washington D.C. based Social Media Enthusiast, Digital Marketing Strategist, Blogger, Brand Ambassador, Speaker, and Fitness & Wellness Fan whose family was changed by cancer.
Created in 2009, Live Fit and Sore! is my blog to inspire, inform and support others who have come to the realization how important overall health and fitness is and have made a commitment to change.
I maintain this blog along with my community Facebook group: Live Fit and Sore! to share workout & fitness ideas, tips & stories to motivate, inspire & support those focused on living fit and sore – including myself!
As a woman who has worked hard to transform my life -I know firsthand how hard it is, but I know it's worth it.   And, because I feel so great – I want to inspire others to start their own journey towards living fit and sore!
I regularly blog about my workouts, research & information about nutrition, fitness news, cancer research & information, and anything else that comes my way!  You will see information about beauty and fashion from time to time, because a big part of wellness includes taking care of you!  I also share reviews of products, places and websites that are helping others live fit and sore!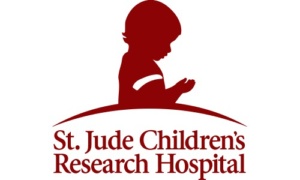 I am proud to be a Brand Ambassador for many organizations and brands, including St. Jude Children's Research Hospital and Nuun and Chik Fil A.
What's with the Live Fit and Sore Name?
I live fit and sore –well if you workout the way I workout, your muscles are sore a lot– but this lifestyle will also help you soar to new heights –hence Live Fit and Sore!
Have an inquiry about marketing consulting, guest blogging, being a brand ambassador, speaking engagements or product reviews? 
Email me at shoaglund@gmail.com
Social Media Audience Reach: +10,000
---
July 2013: Posh Seven Magazine Featured Woman: Posh Seven – July 2013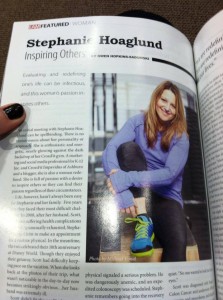 ---
Professional Bio
Every business needs a social media strategy, but many don't know how to effectively integrate it with their current marketing efforts. When done right, social media can help businesses raise awareness, engage their current customer base and learn more about who their customers are, and generate more qualified leads and ultimately increase revenue.
Stephanie has been involved with social media from the very beginning. She started her career at the company that first figured out how to connect the world, America Online (AOL). During her 12 year tenure, she led the development of some of AOL's largest community-focused initiatives including AOL Music, KOL – AOL for Kids, AOL Health: Diet and Fitness, and EA Games. She also delivered ground breaking digital products including radio@aol and AOL Music Search.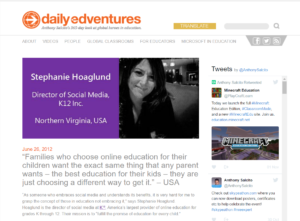 With her passion for connecting companies with their customers, Stephanie joined K12, a leader in digital education, where she headed up K12's social media marketing efforts, reaching more than 200M students world-wide. Stephanie became recognized as K12's corporate thought-leader and community voice for social media in education and technology. She was instrumental in defining and developing K12's inbound digital marketing strategy, including content creation, curation and distribution and was highlighted as a "Global Hero of Education" by Microsoft for her work.
She is now contributing her marketing experience to different consumer products, including children's magazine publisher, Cricket Media. In her spare time, Stephanie Hoaglund is a parent of two, she works out and runs a popular blog Live Fit and Sore! to fuel her passion for health and fitness.
Her writing has appeared in various digital publications and was recently honored to be asked to become a St. Jude Blogger Ambassador.
Specialties: Social Media Strategist & Enthusiast, Online Media & Retention Marketing Strategy, Community Management & Operation, Blogger, Speaker, Content Strategy and Creation, Project Management, Creative Agency Selection & Negotiations, Branding & Identity, Brand Ambassador Programs, Website Strategy & Maintenance, Independent Marketing Consultant, Corporate Visions Power Messaging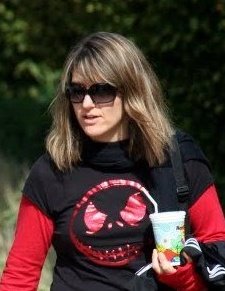 —
She also runs a social media marketing consultancy called Lift Potential, LLC. Lift Potential focuses on providing a full range of social-related marketing services including:
Customized Social Media Marketing Strategy
Social Media Best Practices
Listening, Programming and Content Strategy and Content Creation
Social Business Platform Consulting
Brand Ambassador Programs
Social Media Toolkit Training
Social Relationship Management
Project Management and Implementation
Have an inquiry about consulting, guest blogging, being a brand ambassador, speaking engagements or product reviews?
Email me at shoaglund@gmail.com