Posts tagged
aunt barbara
0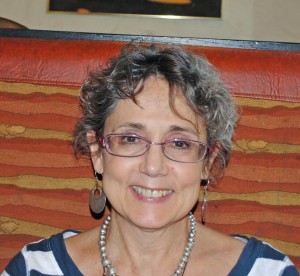 My aunt died yesterday. She was my Dad's only sister and only sibling. I had only met her a handful of times at most in my life. Our family has a history of estrangement and other odd family relationships. My Dad and her didn't speak for many, many years and making the effort to be in each other's lives wasn't a learned behavior.
What a shame it was that I didn't grow up with a lot of family around. My mom is estranged from her one sister to this day –and none of the cousins from my dad or mom's side of the family are close. It is something I am trying to change with my generation…  I talk to my brothers and sisters all the time. If I haven't mentioned it before – I have 2 brothers and 2 sisters. We are all different, yet all the same and we love each other. When you are raised to all be chiefs, it's hard to be an Indian when you get together – so there are conflicts and arguments-like any family. I love them with all my heart and constantly wish I lived closer.
And now that I am an Aunt, I am determined to be in my nieces' lives and have my kids know their cousins. It's too important not too…
Rest in Peace Aunt Barbara …
Barbara Gettinger Stewart passed away today, March 6, 2014, in her home in Oxnard due to an ongoing illness. She grew up in South Texas but always considered the Pacific Northwest home. She was kind, intelligent, opinionated and outspoken. She was passionate and stubborn when it came to politics, and spent many dinnertime conversations with the family expounding on foreign policy or The Economy. Her taste for the finer things swelled her closet with clothes from Nordstrom's and her drawers overflowed with mail-order beads. Occasionally, a Robert Redford brand piece of furniture would arrive to her doorstep, often to the surprise of her loving husband, Haven. Barbara had many different careers, including teaching and jewelry making, but found the most fulfillment in being a wife and mother. She is survived her husband Haven, her two children Fletcher Stewart and Alexis Stewart Allen, three grandchildren, and her brother Jerry Gettinger.