Posts tagged
avelina
0
I have mentioned many times about the inspiring, strong women that I get to workout with every morning. What's great about them is that they really are all different – different careers, body types, backgrounds, family, reasons, struggles. Today is a special day — because 2 of these women are having milestone birthdays today! Oh and for the record, both showed up at boot camp this morning even though it's their birthday —-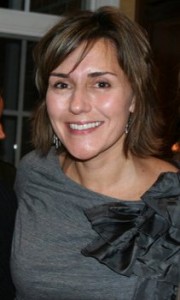 HAPPY BIRTHDAY MEL!
Melissa is the one person who is responsible for me trying boot camp and starting me on my way… She inspired me based on her own results and encouraged me to step outside my comfort zone. Today is her big 40!
I told her if that's what 40 looks like — I bet everyone would get in line. She is strong, smart, and seriously one of the kindest, nicest people I have ever met. She has helped me in so many ways the past few years as I struggled to rediscover who I am and make some tough choices and changes.
She also was there for me so many times as we fought our way through cancer treatment – and for that, I will be ever grateful.  Happy Birthday Melly Mel!
Happy Birthday Avelina!
This amazing woman turns 60 today! That's right folks  — she is amazing and inspires me each and every day. I tell her all the time how 'hot' I think she is and I am not just saying that.  When I was a kid, that was not what 60 looked like. She works hard for it & it pays off. You should see her work her butt off every morning and never gives up!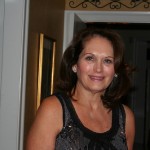 Avelina is my 'boot camp mom'. She checks in on me from time to time and has offered me much advice, help and appreciation. Meeting her has been a great benefit of my journey. She is also a judge — so that doesn't hurt (not that I will need a judge or anything)!
Happy Birthday Avelina and thanks for being in my life!