Posts tagged
back squat
1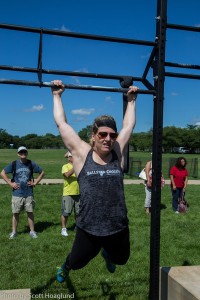 I had so much fun this weekend at CrossFit for Hope. It was a great cause and was worth having work out in the blazing heat, mid-morning in the middle of the National Mall. I didn't do like amazing well at the brutal workout, but that wasn't what it was about for me. I just loved being in the mix of the CrossFit community, seeing old friends, doing something all together for a great cause and having fun the only way CrossFitters know how – through fitness!
There were some of the more well-know CrossFit athletes there including Christmas Abbott, Christy Phillips, Elisabeth Akinwale, and Greg Glassman -the founder of CrossFit himself!
Such a great event and I was happy to be there –but in all honesty I felt sluggish and chunky the entire time. Then I saw the pictures and OMG — I look a bit thicker around the middle that I would like and started getting really down. Yeah, Yeah – I look strong and have muscles but I am also all about honesty – and I need to re-focus my eating and start getting leaner again — not to mention I need to rid myself of some of the physical effects I am feeling as of late. Today is the day —
Want to see some more pics from the event? Visit my Facebook photo album: CrossFit for Hope 2013
And I can't forget my friend Christmas Abbot giving me a headlock hug — She really is one of the nicest people you could ever meet – gorgeous, funny, nice, strong.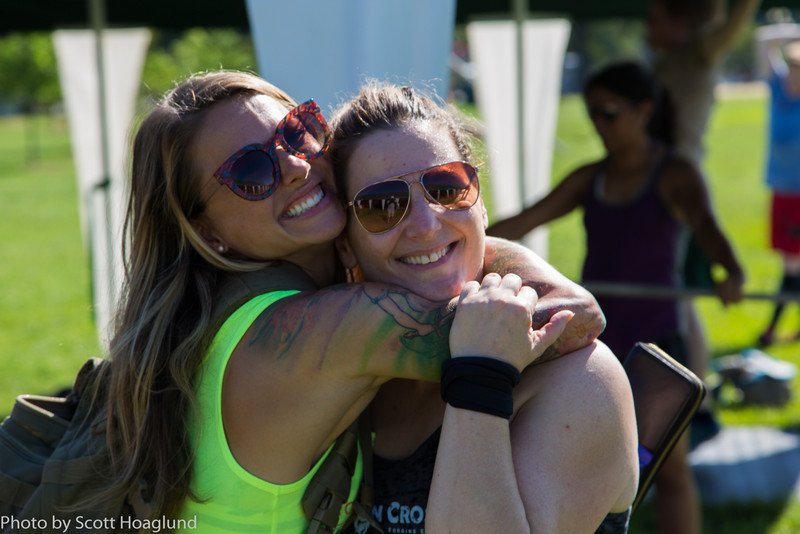 The workout was brutal
CrossFit for Hope
3 Rounds AMRAP
1 minute Burpees
1 minute Snatch
1 minute Thrusters
1 minute Box Jumps
1 minute Chest to Bar/Pull ups
1 minute Rest
Imagine its 90 degrees, out on the National Mall doing that workout. Yeah – it was brutal. When we were done, I walked around a bit, said my hellos/goodbyes, went out for lunch. Drove home – showered and I crashed for a few hours. I was wiped out but happy I was there for another year.
Sunday was a rest day –and today, was the start of testing week at HighBar CrossFit!
warmup
200m jog
4 sampson stretch
10 push ups
4 instep lunges
10 squats
strength – testing my progress
back squat
175 1×5
185 1×5
WOD
10 min AMRAP
5 DB Hang Squats
5 DB Lunges
25 Double Unders
5+ rounds