Posts tagged
body by wayne
0
I just completed a full week of the Body by Wayne challenge and guess what? I lost 3#s and 2% body fat in 6 days.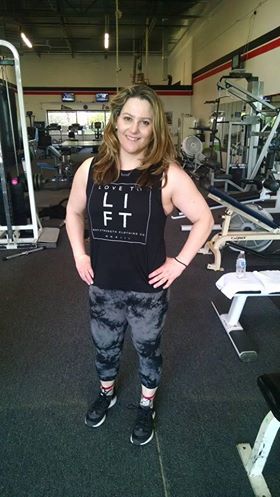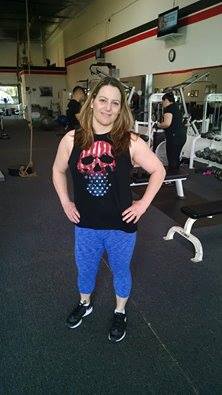 What am I doing, you ask? Here are the high level things that have been on point this week for me…
Focused strength training
Wayne has been guiding me each PT session on what strength training to focus on — and then supports, instructs me as I take on whatever challenge he has in store for me.  I'm still boxing 3-4x a week as well.
Tracking my food intake
I'm back to square one and need to track my food so I can get real about what I am eating. I started using Fatsecret.com, which like many other programs out there, has a large database of food/nutrition info and counts my calories and calorie breakdown.  It has been helping me be more mindful of what I am actually eating – which is key.
Added more protein
Most women don't eat enough protein – it should be 30% of your total caloric intake for the day. It's daunting most days, but I am aiming for around 140g of protein each day.  To get that much, I am drinking a protein shake as one of my snacks using almond milk. The shake powder has around 20g of protein, and then I've been adding Cacao Magic, which is a superfood and protein blend with 10x the antioxidants of green tea, more magnesium than 3 cups of broccoli, and more calcium than a glass of milk. It adds another 10g of protein to my shake and tastes pretty good.
Having support
I needed some attention plain and simple. It's been helpful to have someone else on my team, holding me accountable for the commitment I've made and getting excited when I did lose the weight this week. I am usually everyone else's cheerleader –which is a role I love – but it's nice to have someone (whether I am paying them or not) to be as invested in my progress as I am.
The good/bad news is there is no one special, outside of the ordinary thing I've done this past week to make progress – I've been focused, present and excited to take on the challenge of getting back on track. Outside of nutrition, it's a mental game! And just like with any skill, you have to continually use it to make progress.
Be Inspired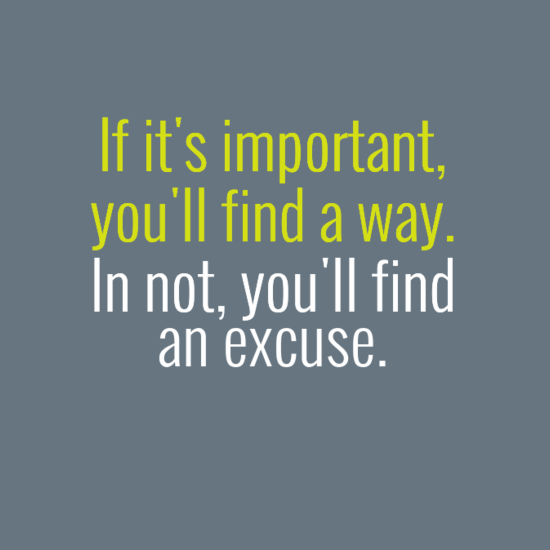 0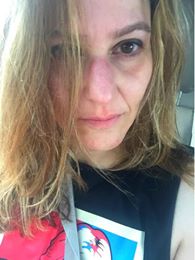 This pic is me after my 30 min session with Wayne. I was crushed. Fair to say it was a very long day. I did a 6A intense boxing workout, then worked my day job, and then went in for my PT session (add in parenting duties too!) Wayne didn't do anything I wasn't comfortable or unfamiliar with — the focus was strength training – dumb bell arm work, back squats, push ups and a few other things, including a long session of db walking lunges. When I say long — I mean it felt like it was miles.  After the session, my muscles twitched for quite some time, i drank a ton of water and I felt the soreness start within minutes. Now that's a good session.. Wayne said that he could tell I was a 'worker'.  Truth.
As for my clean eating — I am now on Day Three. The first two days weren't that big of a deal, but today I woke up with a headache and just feel sluggish and cranky. I am warning everyone that interacts with me that cranky Steph has arrived. Fair warning to them all.  I'm not starving, but I am craving sugar and carbs. To combat them, I am drinking water and/or herbal tea whenever I feel the cravings creep up. I am peeing a lot more thanks to that strategy…
Wednesday evening I got out the good ole crockpot and made some Cilantro Lime Chicken, which I figured would last me a few days but my family liked it too –so it only covered me for dinner that evening and lunch the next (because I packaged some up right after it was ready to eat!). I am going to make some more – it was that good!
As I sit here, I can feel the soreness every time I move. It's not immobilizing or anything but it's a sign that I worked hard. And although I am bit achey and cranky from this clean eating detox period, I can feel the excitement start to flood back with this challenge – which is a good thing.
My next session is Sunday, so stay tuned…
After sharing my last post, I read this article:  I'm a Fit Chubby Girl and I'm Sick of People Telling Me I'm Unhealthy which I thought was relevant and timely. While I see the point she is making, I am not necessarily of the same mindset when it comes to my own health.  For me, I don't want to be the chubby fit girl because I know mine is caused by the nutritional choices I have been making. Don't get me wrong, I don't want to be a fanatical nut about it all either. It boils down to I am not happy where I currently am and I don't feel my best. If the author feels she is at her best –more power to her. Healthy living is what matters in the end – not the number on a scale. Keep exercising and moving your body on the regular.
Be Inspired