Posts tagged
brownies
0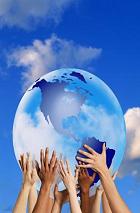 To me a vital part of living a healthy life is giving back. Giving back does not have to be any huge production either. There are tons of small ways to do it.  For those of you that have volunteered, you know that there is very little in the world more rewarding than helping out others. I try to instill that awareness and understanding in own kids and am always looking for opportunities to show them ways they can make a difference. From my own experience, its really hard to find many real organized opportunities for kids under 13 to volunteer- but there are a few if you get creative and are willing to do some legwork.
– visiting a senior center or home. We call these grama and grampa centers at our house.
– walking along side our community ponds with friends picking up garbage. When we go for a walk in general we bring a bag to pick up any garbage or litter we see.  We have also have done this with our Brownie troop and will do it again this year.
– finding a local charitable group that accepts good condition, used toys. The kids go through their own toys, pick some and then we deliver them as a family.

Don't get me wrong – there is a lot of value in having them save and give money to charities or send letters etc – but I do think there is something intrinsically more valuable in younger kids experiencing the immediate impact of their actions and being able to see that what they do can make a real difference, even if it's as simple as a smile and a hug.
Here is a great site that helps inspire high school students to give back:
Youth Noise is a nice web 2.0 resource for high school students to explore charitable causes and lend
support to causes. Youth Noise allows users to create profiles, find information about current world events, and voice opinions on current issues. Some of the causes student can explore and support include animal rights, education, government, tolerance, and poverty.