Posts tagged
cartwheel
0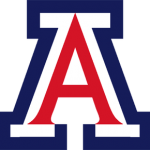 Bear Down Arizona — What a great win last night over Duke to land themselves in the Great 8 — What a great story this will make —
I took today as a rest day. After all those deadlifts yesterday, my back is feeling it. It's not the type of pain where I hurt it but more like – yeah I used those muscles pain.
After my cartwheel yesterday, I started hearing about other people who never mastered it either. It's one of the great things about using social media, whether it be blogging or facebook, you find out you are not alone. I seriously thought I was one of the very few kids who never learned how to do one during my youth. Well what do you know –i am not alone!
I wanted to post an update on my son Nate and how he's been doing since he went Gluten Free. I have to tell you, to me it's like night and day. He seems happier, is sleeping better — and seems to be more regular. Could this be the issue he has had since he started eating regular food?? We had such a rough time with him as a baby – I am not thinking it was because he wasn't feeling so hot. No one ever mentioned the possibility that his diet could affect his mood and sleeping patterns and I didn't know better to look at his diet. How frustrating that doctors don't mention it as something to consider based on family history —
0
Great morning workout at CrossFit Impavidus. I think this was the most crowded it has been at the 6A class too. The box is getting in the swing of things so all is good –
The lesson of the day is nothing is as simple as it appears! The WOD today doesn't seem so bad at first glance, but holy smokes! Knees to Elbows (KTE) after 1, maybe 2 rounds — your shoulders, hands, and arms burn and then after a few more rounds, it takes all you can to even want to grab the bar! You have to flex your mind as well — to get through it.
Warmupx2
20 double unders/40 single
10 Pass thrus
10 OHS
10 Pull ups
10 Ring Dips
Skill
KB Snatch
KB Swing
5 Hand Stands
WOD
12m AMRAP
10 35lb KB Swings
10 KTE
total rounds=11
I also stayed a bit to practice my cartwheel transitions — still don't have the hand, hand, foot, foot down! I will get it by the summer — that I promise!
0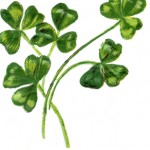 Happy St. Patty's Day to all my Irish Friends!
I gotta say – I have been feeling so great about life. I feel empowered and in charge & I don't know what is so different in me that it's causing me to feel this way, but I feel great energy around me. Good things are coming for me – I can feel it! Spring is coming, birds are chirping — somebody slap me before I start believing in fairies too!
I was more excited than usual to head to my workout this AM because Coach Jerry promised me we would work on cartwheels. Cartwheels are one of those skills I never mastered as a kid and it has always irked me a bit. So – we didn't have a lot of time this AM to do it, but we did learn the Hand, Hand, Foot, Foot transition and after some fiddling and trying to figure out which is my left and right — (no I am not kidding) — I did the first step in learning — Cartwheels and Driving a manual car will be things I conquer before I die!
Workout at CrossFit Impavidus this AM:
Warmupx2
25 Jump Rope
10 Air Squats
10 Push Ups
10 OHS
5 Pull Ups
Skill
Handstands
Cartwheel Transitions
WOD
12m AMRAP
7 Wall Ball Squats 14lb
5 Push Ups
3 Ring Dips (used blue band)
total rounds=12