Posts tagged
Chris Rock
0
Scott and I recently went to see Chris Rock at MGM National Harbor.  Because of the current state of affairs in our country, I've been trying to find ways to laugh more. We've seen a few comics recently, including Trevor Noah and Kevin Nealon. This was also the first time seeing a show at the Theater at MGM National Harbor.
Chris Rock's Total Blackout Tour is a couple hours of the Chris Rock comedy you would expect- offensive topics, sex and dating, cursing, and race discussion, but what surprised me was how introspective he was about life, aging, and his own life experiences. He's grown up and just like many of us, he is struggling with how different life can be as we enter and live through middle age. Much of his show was about his family and the breakup of his marriage. I got the sense that he has spent a lot of time thinking about it and has a lot of sadness about how shitty of a husband he was. His love for his kids definitely shone through as he talked about going through the divorce process and raising them. To someone not at the show, this may sound unfunny, but he definitely had a way of looking at it that was in the typical Chris Rock style.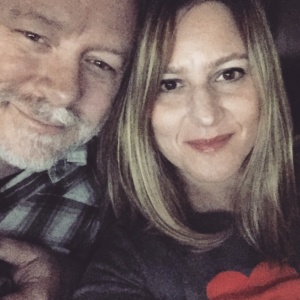 What really stuck with me after the show was his post divorce advice about staying married successfully. I still can't believe I am sharing marriage advice from Chris Rock but he definitely hit some truths.
Here are a few of the tips he shared:
Marriage is not a competition
Your success is her success and her success is your success. If you get a raise, bonus or have any self defined success  – your spouse did too. You are in this together and the good that befalls one – befalls you both.
Marriage is not always fair
Marriage like being in a band and you all are multi-instrument artists. Sometimes you get to be the lead singer and sometimes you play the tambourine. Depending on the situation, it switches up. If you happen to find yourself on tambourine, you better play that tambourine like there is no tomorrow. You don't get to be boss all the time.
Have a lot of sex
Self explanatory. Loss of intimacy in any relationship can spell problems.
So, there you have it – Relationship advice from the guy who played the junkie in New Jack City. Times sure have changed.
Thanks for a great show Chris Rock.