Posts tagged
clean
0
I had such a good morning of training with the guys at Highbar. It's a new week as I mentioned, so we are working on different skills and today was the clean. And guess what? I actually identified something that is going to help me improve my overall clean thanks to Coach Dan. It was such a good feeling to have a breakthrough on something that I have seriously been working on for years. It's about isolating certain movements sometimes to help me connect the movement with the technique.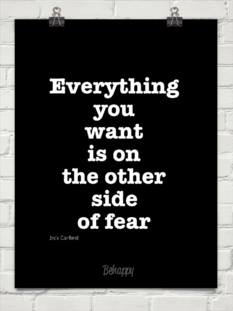 I know i am not like a lot of other athletes out there that go to CrossFit. I  love to learn the hows, whys, whats of it all. I want to know what is the thinking behind certain things we are doing – it's part of my personality so I love that when I ask Dan or Randy – the thinking behind certain things we are doing, or why we are resting a certain amount of time, they can actually answer me because they really do know. That Exercise Science degree Randy has comes in handy. I wonder how many others out there that run gyms have that sort of background. It really does make a difference in my mind. There may be a method to the madness in someone's head, but what if they don't have the background or experience? Does that method make any real sense? Maybe – Maybe Not.  It does in my crazy head.
Another thing that just made my day, as I was heading out the door after the workout, Coach Dan told me I was looking good today – great job! Coming from him, that means a ton. I respect his knowledge and his experience, and he doesn't hand out compliments as a matter of course. I have been craving some real coaching for so long, that it's just re-energizing me in ways that I never even imagined. I have wanted an experienced coach to take an active interest in me and really get to know my faults and strengths lie so I can be mentored to improve. I haven't had that in so very long –really since I progressed from a beginner athlete to a more advanced one – if I am thinking about it. That is no one's fault either – just haven't really had the opportunity to work with more experienced coaches in any real way other than the seminars, workshops and endurance training I have attended recently. I have missed that.
I think this goes to show you, you never know what good is right around the corner. Change is not a bad thing — many times, it leads to something better. We get stuck in fear loops because we don't know what is on the other side if we leave, or speak up, or stop doing what we have always done. I still go back to what my friend Leah shared with me: Jump, and a Net Will Appear.
I keep going back to some of what Tony Blauer talks about — it applies to more than just physical protection. We all get stuck in fear loops depending on the situation – How about we all just work through them and decide to get ourselves unstuck so we can move forward… ? I really do feel free now that I have more time to work on what I love and don't feel burned out or compromised anymore. 
warmup
200m jog
10 push ups
10 Squats
2 samson stretch
8 groiners
8 sprinklers
8 cat/dog
Strength
Hang Cleans
85# 5×2
WOD
15min AMRAP
5 Burpee Slam Balls
15 Ring Rows
25 Double Unders
total rounds 6+30