Posts tagged
colonoscopy
0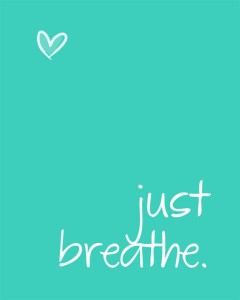 It was a stressful morning – Scotty had his regular colonoscopy scan which should be no big deal at this point. It's a routine scan that he has to have every three years not only because he had colon cancer, but turns out he is a polyp maker. While we were in the pre-op room, waiting for the doctor to call for him, the feelings started building inside. I started to tear up and fill with anxiety which then started to make Scotty uncomfortable. It's not that there was any inkling that anything was wrong, but it brings up a lot of PTSD-like feelings. The memories of being in the same situation 7+ years ago when I heard he had cancer. I took some deep breaths and told myself it's all OK -it will be OK and regained control of my emotions. The last thing I wanted to do was upset Scotty as he headed in to get a scope up his hiney. He had not really eating in two days, and no coffee – he didn't need to see me bubble up with fear.  As they wheeled him away, i stopped in the hallway to watch until he was out of sight. The little voice in my head telling me it was all going to be OK.
An hour or so later, he was wheeled back into recovery laughing with the nurses as he was hooked up to the monitors as he recovered. Dr. Crenshaw explained they found some polyps, which he removed and are being sent for a biopsy, but saw nothing concerning and to come back in 3 years or so. Wheww – I took a deep breath and instantly felt lighter.  I can't explain the feelings stuff like this bubbles up –  it's a reminder that life can change at any minute and be ready.
As I waited for Scotty's procedure to be done, I was reminded how important it is to do what you can to stay healthy. While I was sitting in the waiting room this morning, I looked around the waiting room and noted what some of the people waiting were  eating – most of were eating shit food.  Sugar filled granola bars, a bag of chips and one particularly large guy was sipping on an over-sized Coke. Here we are in a hospital waiting room and people are eating shit. Maybe they don't care, maybe they don't know how to eat better, maybe they do eat better and this is a once in a blue moon snack. It was just an observation that caused me to pause…
The week started off great, with a clean scan – I can handle whatever the rest of the week brings and so can you!