Posts tagged
crossfit games
0
A few of my friends will be at the CrossFit Games competing and I am so excited for them —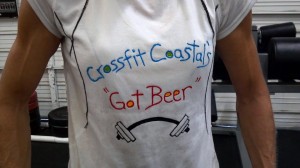 First up is my friend Lidia Beer. If you ever want to meet an inspiration — Meet this Kick ass woman. She gives meaning to being in shape. She's definitely a great athlete, competitor, but an even better supporter and cheerleader of other woman giving it their all. I am so proud of her and she will do whatever it takes to complete her WOD. She's been doing actual CrossFit since she moved to North Carolina at CrossFit Coastal.
Lidia is one of the amazing women I have met since I started my fitness journey. She is probably one of the most memorable as well. Super fun, super strong, super bossy — I love this lady. Finish Strong Lidia — 3,2,1…Go!
Next up is a  new friend — Christmas Abbot. I met her at the CrossFit Games Regionals and was struck by her strength and how nice she was. These people are world class athletes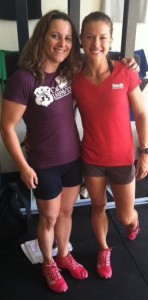 and for them to be so open and down to earth was a great surprise. And then she was at my CrossFit Certification course and I liked her even more. She just is a really bad ass woman –strong, in tip top shape, has tattoos and I think she would be fun to hang out with. She lives in North Carolina which is also where Lidia lives — Is there a secret club I don't know about in NC?
Christmas is part of CrossFit Raleigh and they are competing in the team games. Their first workout is —
For time:
Move 15 sandbags (1,700 lbs.) 200 yards
There will be a 6-log obstacle at the 50-yard line and a 4-foot wall at the end. The sandbags must be moved from the start line, over the logs, and over the wall. Once all the sandbags are over the wall, they must be returned to their original position, passing over the wall and logs again.
Best of luck to all the athletes and teams but especially these 2 amazing, strong CrossFit Chicks!