Posts tagged
dead lifts
0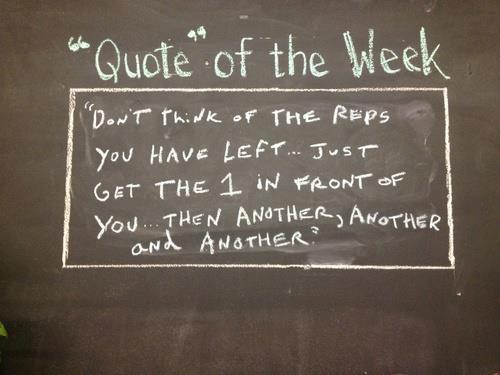 I came across this article in the New York Times about how important it really is to develop relationships when looking for a new job or opportunity. It's a lot like how social media marketing works — it's about the authentic relationships you build upon; not gimmicky tactics. Many traditional marketers are having a difficult time making the transition because they have never really looked at their customers as detailed as they have to now. It's been an interesting few years in marketing watching those who knew so much struggle and having to play catch up. Many of them simply aren't able to grasp this new approach and it's showing…
In Hiring, a Friend in Need Is a Prospect, Indeed
This quote "Don't think of the reps you have left – Just get the one in font of you, then another, another and another" is applicable to so many things in life. Sub the word "reps" with anything. Breaking things into bite sized pieces helps you from becoming overwhelmed and you start to see things in a more optimistic way. Try it!
A friend of mine sent me this link a few weeks back to help cheer me up! It sure makes you stop and think about what failure and not giving up can lead to! Thanks Will!

I woke up feeling a bit under the weather — sore throat and stuffy headed, but deadlifts were on the board today and they are my favorite lift.
warmup
400m jog
mobility
Drills
skill
deadlift
wod
1-10-1-20-1-30
deadlifts (go heavy)
I warmed up with a few lower sets 135/165. Then went to 235/165/235/125/235/85. I tried two separate times to hit 245# but just couldn't get it to happen today. Not every day can be a PR day as Coach Nate says.
0
HALLOWEEN IS FOR SUCKERS and SKITTLES and M&Ms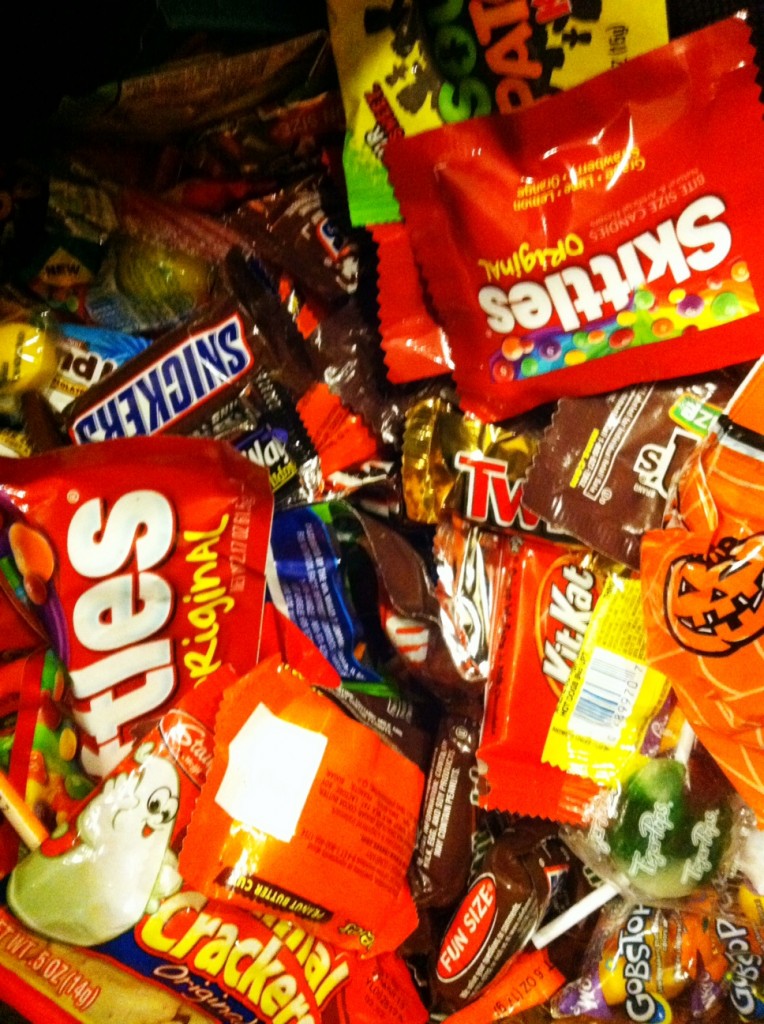 Last night was so fun — there is nothing like the sound of kids running around the neighborhood. It is the sound of the pure joy of childhood.  Scott went around with Hannah, while Nate decided to hang out with his neighborhood friends and I passed out candy. I love seeing all the kiddos costumes and seeing how happy they are when they come to your door. I also love seeing the kids that are not encumbered by the social mores and just go in for the candy they want while you are doling it out. The call of their parents to not do it -and their carefree attitude about the whole thing. It really defines childhood to me.
The point when they get home and go through their candy and then proceed to eat more than they should that late at night is not a parent's dream but we all have done it.  Both of my kiddos got way too much candy — Scott's company is doing a Candy Exchange–
Your kids can exchange candy for movie tickets!
Starting on November 1, you can bring your kids' candy to the Steve Case Center reception desk. The candy will be added to the care packages that our friends in the Military Support Group are sending to military personnel overseas.
We want to encourage kids to donate so we're offering one movie ticket for candy donations between 1 – 3 pounds, two movie tickets for 3 – 6 pounds, etc. Kids can keep a few favorites and trade the rest in for a free movie or two.
I love this idea and both my kids will be participating. They have more candy then they will ever eat and since we don't let them graze unsupervised, it will take them over a year to even make a dent. Last year, I took the remaining candy into my workplace four months after Halloween because they didn't even remember they had it. It's a good thing!! 
Lots of places around offer this type of thing to encourage kiddos to not consume all that junk –check your local pediatric dentist to start!
I am heading off for a quick weekend girls trip with Hannah starting tomorrow. Airfare was so good a few weeks back that I bought two tickets to San Fran to surprise her. I missed my little niece and family after being with them in June, that I just felt the need to go back and visit. Things have been going a mile a minute at home –with work, CrossFit, family, kiddos– that I need a break.
San Fran is one of my favorite cities in the world and it has some of the most important people in my life living there.  I need to recharge and do some thinking about what changes I want to focus on in the upcoming year. And I get to spend some alone time with my HB.  She's growing up so fast and I am enjoying every moment of time before she decides she doesn't want to be around me anymore.
warmup
100 single jump ropes
3m double under practice
hamstring PNF Stretch
skill
Deadlift

wod

12×2 Deadlifts 135#
dead hang pull up progressions
tabata double unders/single unders (least amt of reps=60)