Posts tagged
dehydrator
0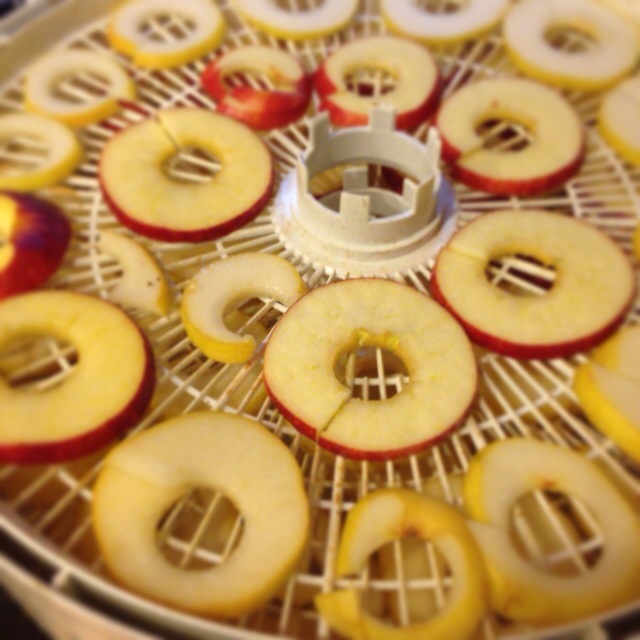 I have started to dehydrate some fruit again and a lot of people have been asking me what dehydrator I use. I don't have a fancy one — you can find ones that dry out the fruit in a matter of hours. Mine is a basic model and I prep the fruit before I go to bed and when I get up, it's ready. It works for me. Here is a link to the one I have – if you use the link below, I get credit for referring you –
I personally like them when they are a bit on the crispier side, and I dip them in some almond butter. The only thing to keep in mind is that you are eating fruit and if you aren't careful, you could end up eating like 5 pears in one sitting! It's still better than eating chips or some other crap.
Today is my Mom's birthday – HAPPY BIRTHDAY MOMMY!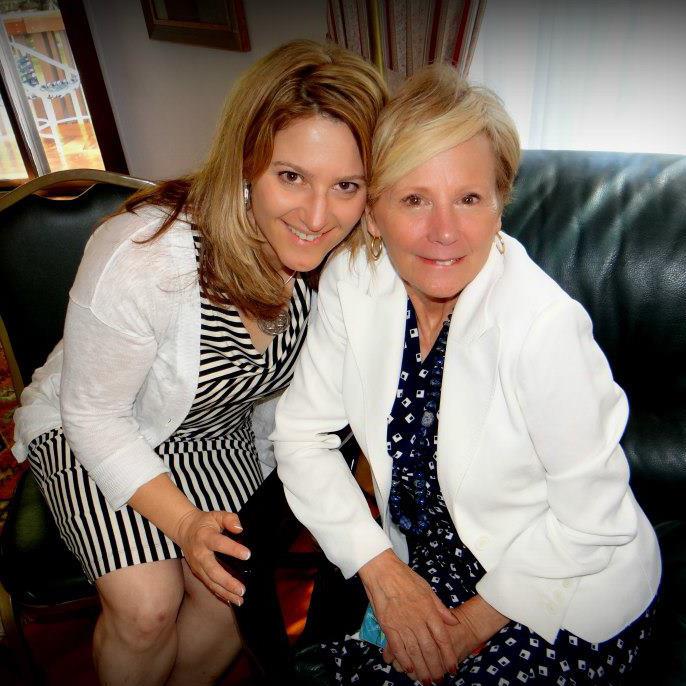 As much as she drives me crazy, I love this lady more than the world. She is an amazing, strong, beautiful person and I am so lucky to have her as my mom. She doesn't let anything stand in her way – and I love that she will never retire. She is the one who gave me my love of learning and the drive to be better each and every day.
Life is so short and I am so lucky to have both my parents still around and in our lives. I didn't grow up with active grandparents – Both my grand fathers died before I was born, and my grandmas were nice ladies but I rarely saw them or knew them. I love that my kiddos are growing up with both sets of grandparents in their lives. They know them, spend quality time with both sets and will have memories to cherish.
WORKOUT
Strength: Back Squats
WOD
Shuttle Runs
Farmer Carry
Bear Crawl
There's a new section on my blog: Recommended Reading 
Kindness Matters
This is a friend of mine who works out at Highbar CrossFit. She left a large tip – just because.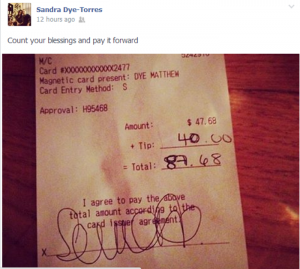 Kind World is a radio and online series featuring acts of kindness and the profound impact one human can have on another.